The Ski Week Aspen explained
By Cara Whiteman
Posted on 26th January 2021
Here at The Ski Week, we've heard your questions about TSW Aspen and we are here to answer them. Where is Snowmass? What's the difference between the week and weekend options? How many parties can you really fit into a week? We understand - it's all so exciting it can get a little confusing. So here is TSW Aspen explained so you can be sure this will be the most epic week of your life.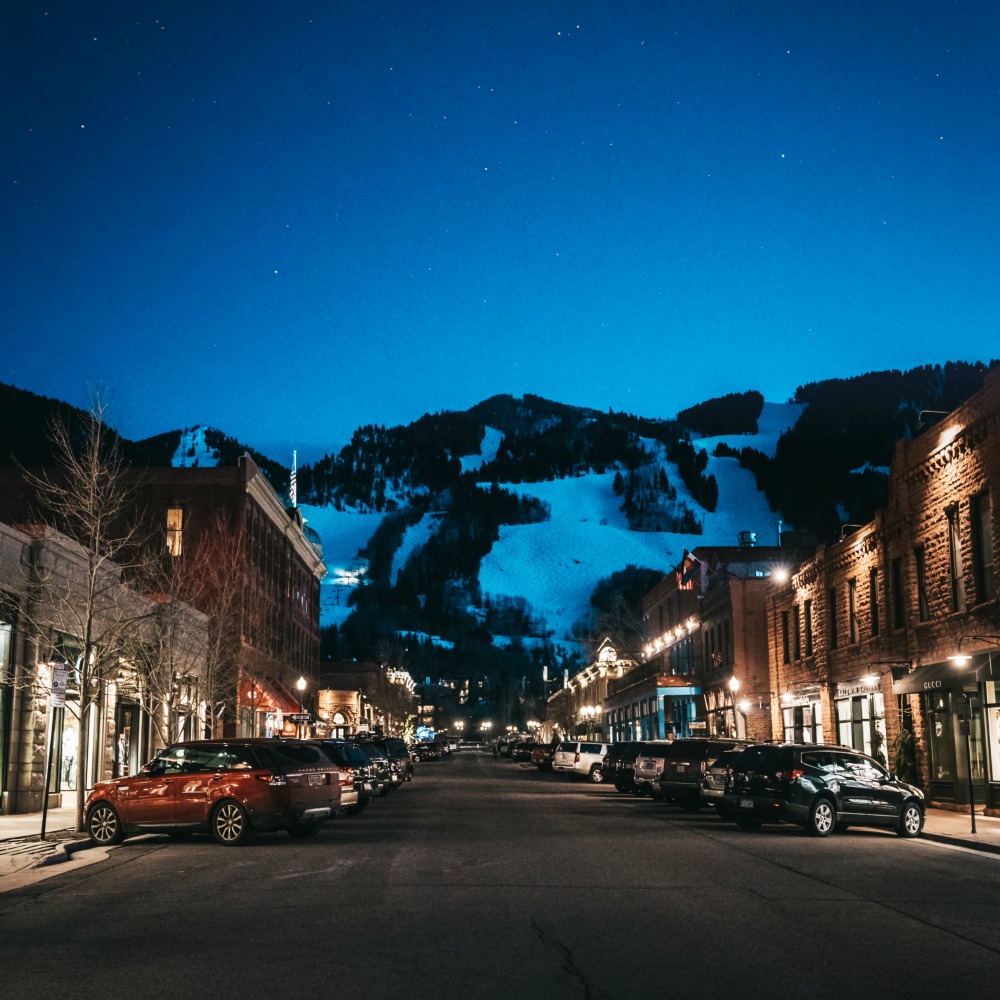 Snowmass - tell me more
The US state of Colorado is home to Aspen and its famous ski resort, Snowmass. It's a skiing hotspot for celebrities and the location of our
biggest and boldest TSW
. Snowmass also has the longest vertical descent in the country - a heart-pounding 4,406 ft. Add to this a European-style après-ski vibe that TSW brings and it's the recipe for one unforgettable week of your life. We're talking glamour, we're talking thrills and we're talking parties. What more could you want from your ski experience?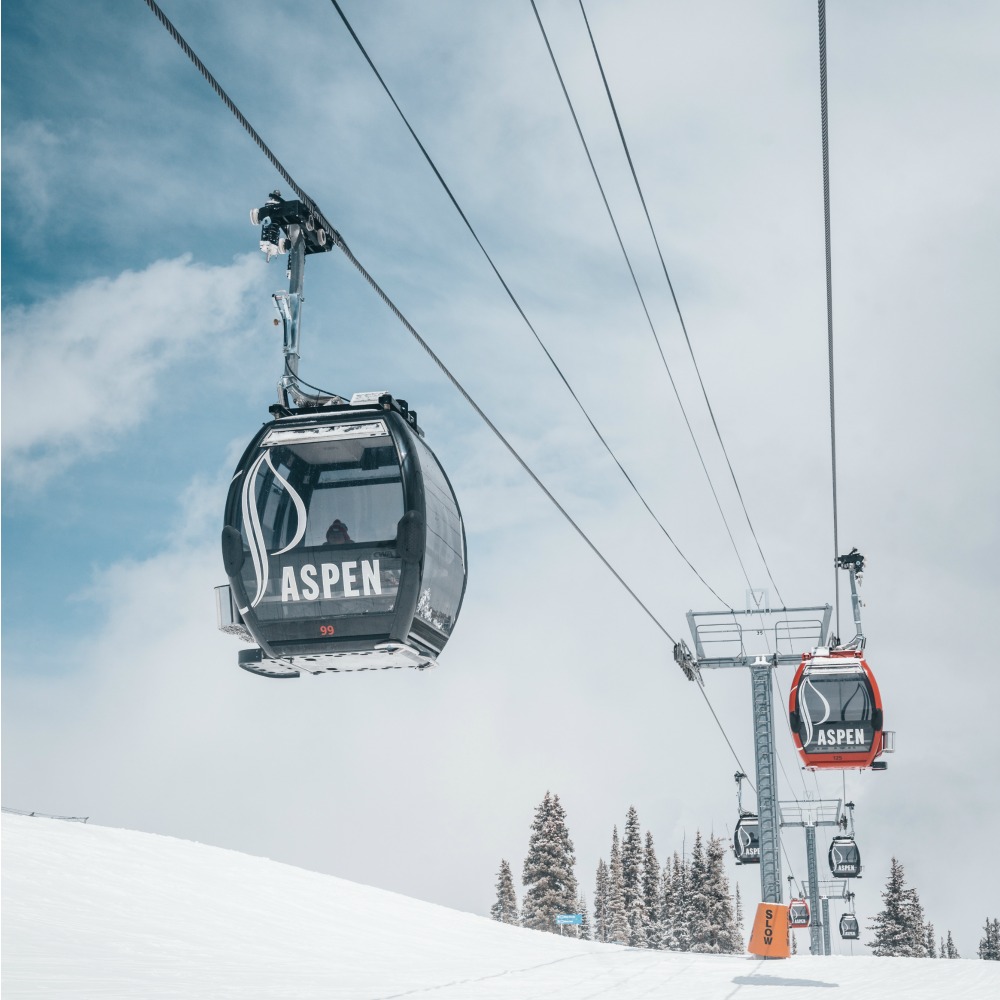 Week or weekend?
Aspen is extra special to us as we make it flexible for you. If a whole week sounds like a bit too much for you (hey, we've all got busy lives, we get it) then you can opt to come for a long weekend instead! Yes, that's right, you can choose between the full eight-day experience - the classic TSW option - or a four-day fiesta that's still packed with all the snow and
après-ski
you could want. Take a look at the schedule below to see what the different options include.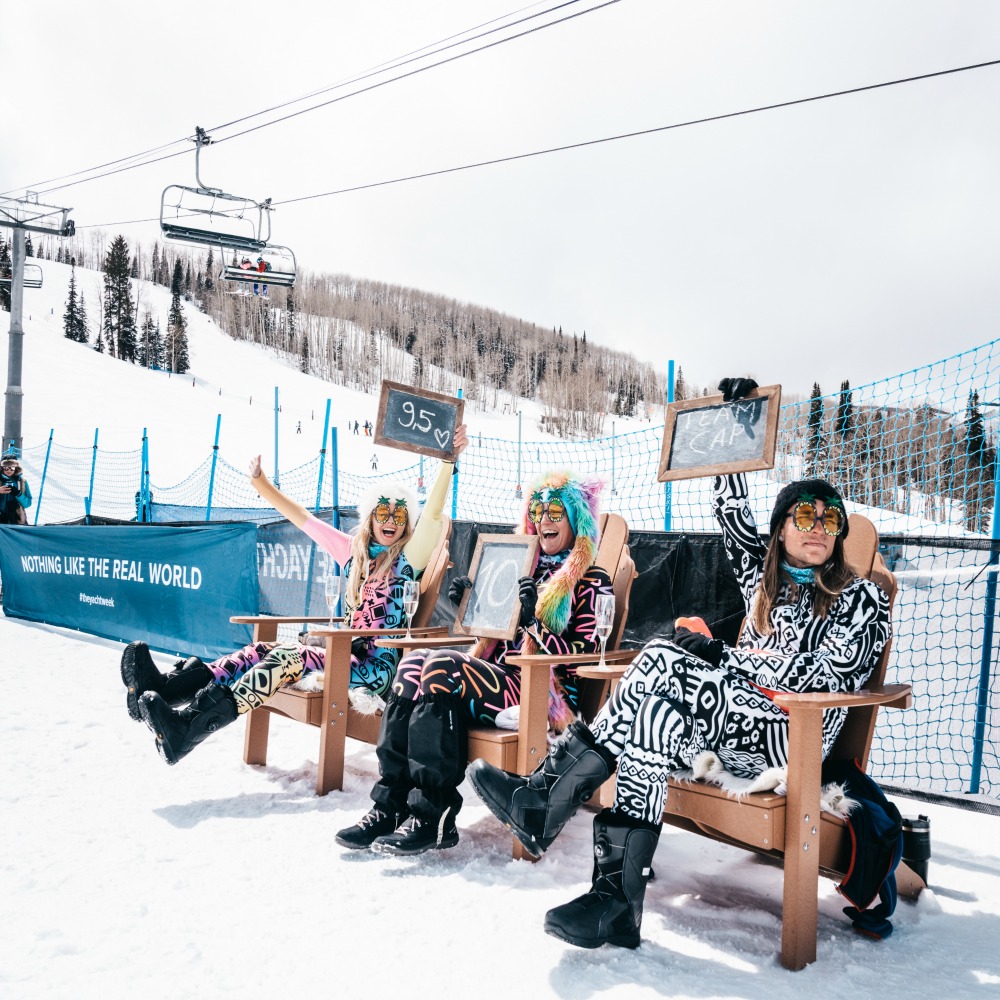 What to expect
With so many events, activities and experiences to sink your skis into, it can be hard to get your head around what actually happens at TSW Aspen. So here is a day-by-day breakdown so you see what your itinerary would be like, whether you're there for a week or a weekend.
Sunday 5th April
The weekers arrive! Yes, if you're joining TSW for the full week experience, then you'll hit Snowmass on Tuesday. Check-in, unpack your snazzy ski wear, get comfy - and excited! You have a huge week ahead of you. Everyone arriving today meets up for dinner and welcome drinks in the evening at the Timberline condominiums.
Monday 6th April
Kick-start your epic week with a morning on the slopes. Power-up with a caffeine fix before the ski lifts open at 9am. After all, it is The Ski Week so you may as well start as you mean to go on. Come lunchtime, your stomach will definitely be ready for a mountain banquet. You can roll back down the hill after lunch for a nap if you need it, or keep exploring the slopes. Wednesday evening sees the first après of the week: the New Belgium Ranger Station is all about beer, food and fun. Shake off the cold by heating up the dancefloor with your signature moves.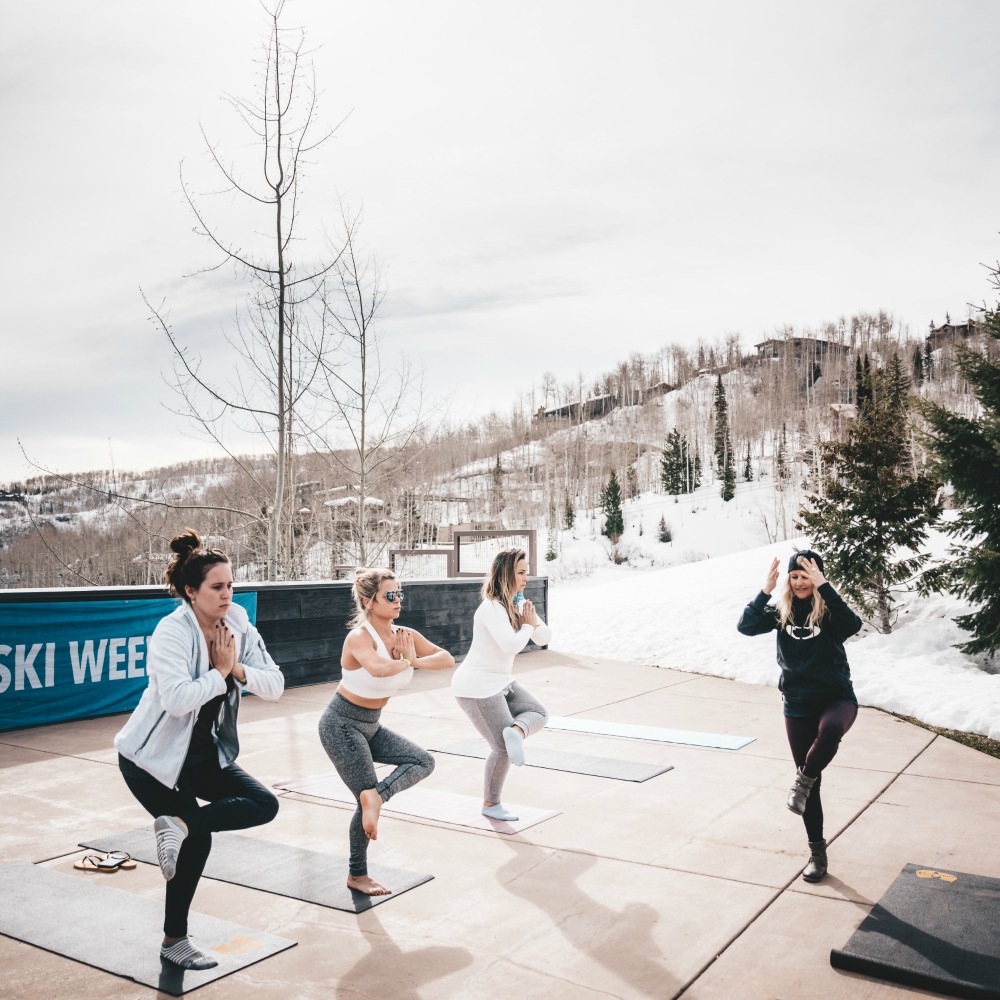 Tuesday 7th April
Even if you had one too many beers the night before, it's no excuse to miss yoga on Thursday morning. Head to the outdoor terrace at Spider Sabich to find your balance and stretch out any aching muscles from the previous day with the team from Lululemon Aspen. Squeeze in some time on the slopes before joining everyone for a BBQ lunch. Later, join in the fun at the Timberline pool and hot tubs as a whole bunch of floaties and banging tunes transform the space into an outdoor pool party paradise. It's the perfect way to get you in the mood for a little
Oktoberfest
fun. Don a dirndl (or lederhosen, if that's your preference) and dance on the tables while balancing a big beer in your hand.
Wednesday 8th April
Now you're all familiar with Snowmass, we add AJAX Mountain into the mix. Yes, jump on the bus into Aspen town so you can give some new slopes a try. After relaxing on the sundeck for a leisurely lunch, head to the top of the mountain for a group ski down to the bottom for an epic après with your TSW fam.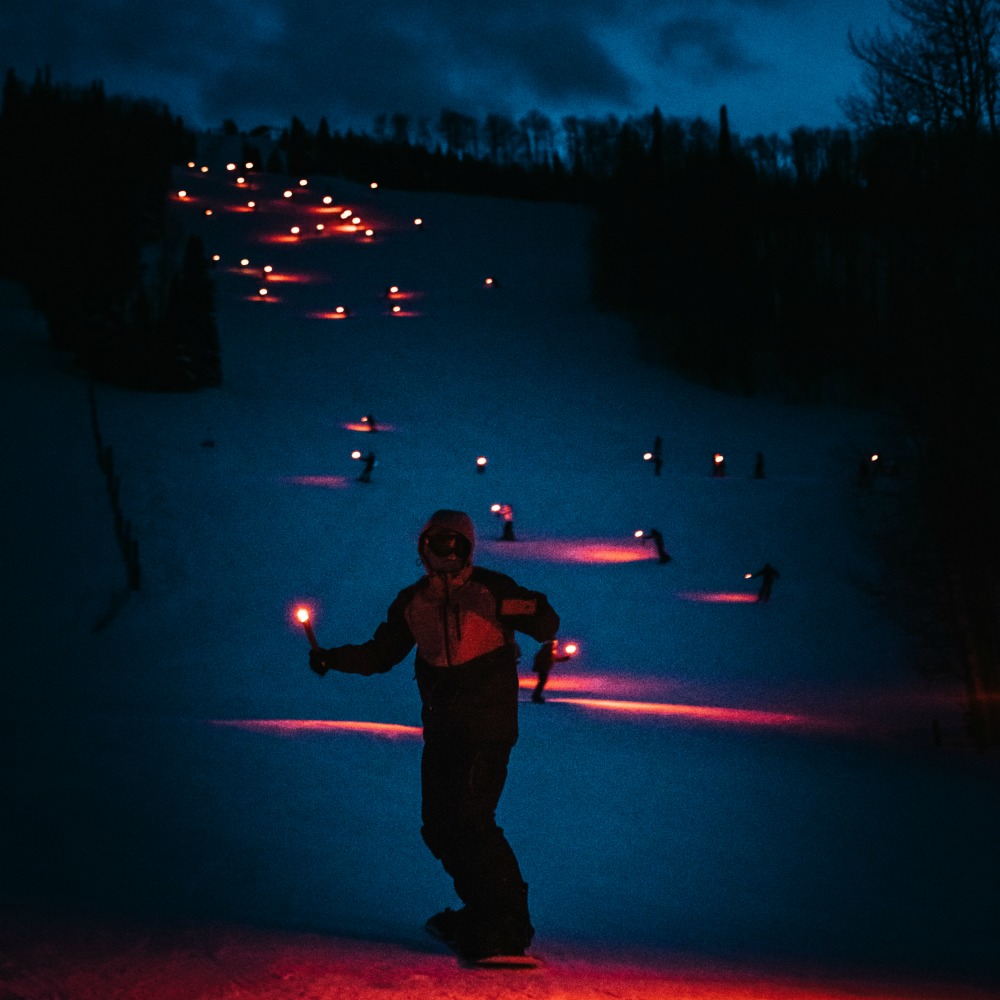 Thursday 9th April
Hello weekenders! You'll be arriving today for the rest of TSW so settle in before joining us for the day's (and night's) activities. Weekers can bounce out of bed for another glorious morning of yoga before taking on Saturday's slopes. In the evening, everyone meets for the first big après of the weekend at the Mexican-themed Venga Venga. Yes - we're talking an indoor/outdoor tequila bar. After the sun sets, take the chairlift to the top of the slopes for a once-in-a-lifetime experience: the torchlight descent. Everyone skis down with flaming torches for one of the magical moments of the week.
Friday 10th April
Stretch your way into Sunday with some more morning yoga. You know you need it! Feel part of the global ski community by flying your flag at the Parade of Nations. A true show of our diversity, everyone has the chance to let their country's colours shine on the slopes as we all ski down together with an abundance of flags and music. After all, this is a party, with another huge après waiting for you at the bottom of the mountain.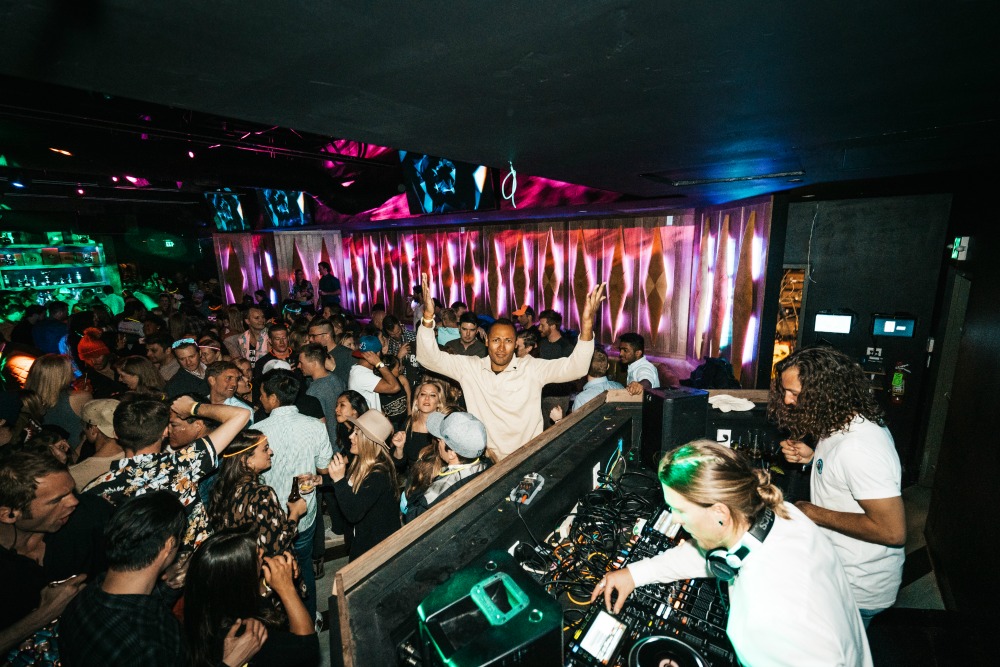 Saturday 11th April
Sound the challenge klaxon! As it's the last day of TSW, it's time to get competitive. Show your expertise (and style) at one of the day's event. If you fancy speed and maybe something a little more unusual, give the pond skimming a try. Dress up and take on the icy cold pond with the technique and showmanship you can muster to gain points from one of the lovely judges (and cheering fans). Afterwards, there's (of course) some sunset drinks to celebrate your achievements followed by a banging closing party at Bootsy Bellows. The night is young, so don't think about your possible banging headache tomorrow.
Sunday 12th April It's all over for another year. But don't forget to add your new friends on Instagram, share your photos and make a plan for next year!
Have any more questions? Check out TSW Aspen for yourself!
Share this post