Awesome gifts for skiers and snowboarders
By Cara Whiteman
Posted on 25th November 2019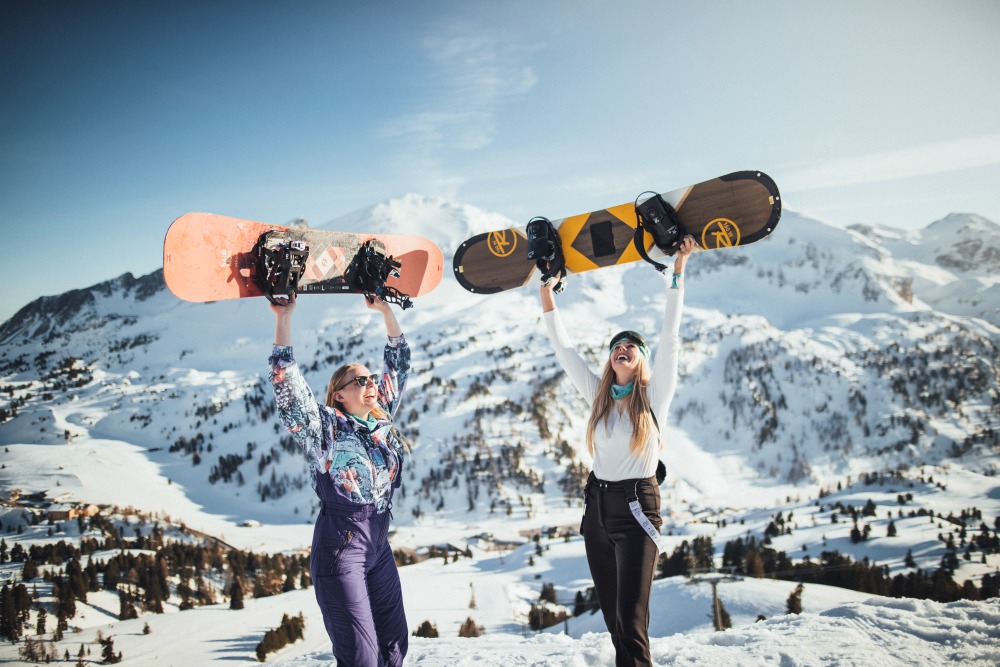 The season of giving is very nearly upon us! If you're looking for the perfect festive present for that special skier or snowboarder in your life, then check out these amazing gift ideas loved by
our team
right here at
The Ski Week
! From eye-catching goggles to sneaky ski poles (with a flask hidden inside), we've got some awesome gifts for skiers and snowboarders this Christmas.
Want to know more about The Ski Week? Discover our dreamy destinations.
Ski gifts under $50/£40
Helmet cover
A fun helmet cover is one the cheapest and most unique gifts for skiers. CoolCasc make a really fun range of stretchy covers that can fit any kind of helmet and look amazing on the ski field. They do a whole range of designs, but the animal ones are our faves. "They add a lot of fun and are great for the little ones/the young at heart", says
Tom, our Sales Executive
. No matter what their spirit animal is, you'll be to find the perfect helmet cover for your ski bunny (yes, they even have rabbit ears).
Shop now: USA | UK
Wax
If you're after the perfect stocking filler for your ski fiend, then grab them some Butta Wax. This cool little British brand make environmentally-friendly and easy to use wax that is high in hydrocarbon and low in fluorocarbon to minimise the impact on the ski fields. For any ski bunnies who are very environmentally conscious, they even do an Eco wax that is completely fluorocarbons (currently only available in the UK). Their Butta Wax Service Kit is perfect if you want to turn this into a bigger gift. Complete with a brush, scraper, towel and green stuff cleaner, they can save a tonne of money of having their skis or snowboard serviced by taking care of it themselves.
Wax: USA | UK
Eco Wax: UK
Service Kit: USA | UK
Sunscreen
While sunscreen might not seem like the most obvious gift to give a skier, they'll thank you when they return from The Ski Week without a red-faced goggle tan says
Nina, Founder and COO of our sister company OH!SO
. Look for a sunscreen that is made by and for people who love adventure sports as it will withstand the hours of exposure, sweat and extreme weather conditions. SurfDurt is a great option as not only is it made by surfers who understand how hardworking their suncream needs to be but also because it comes in a gift-worthy bamboo container.
Shop now: USA | UK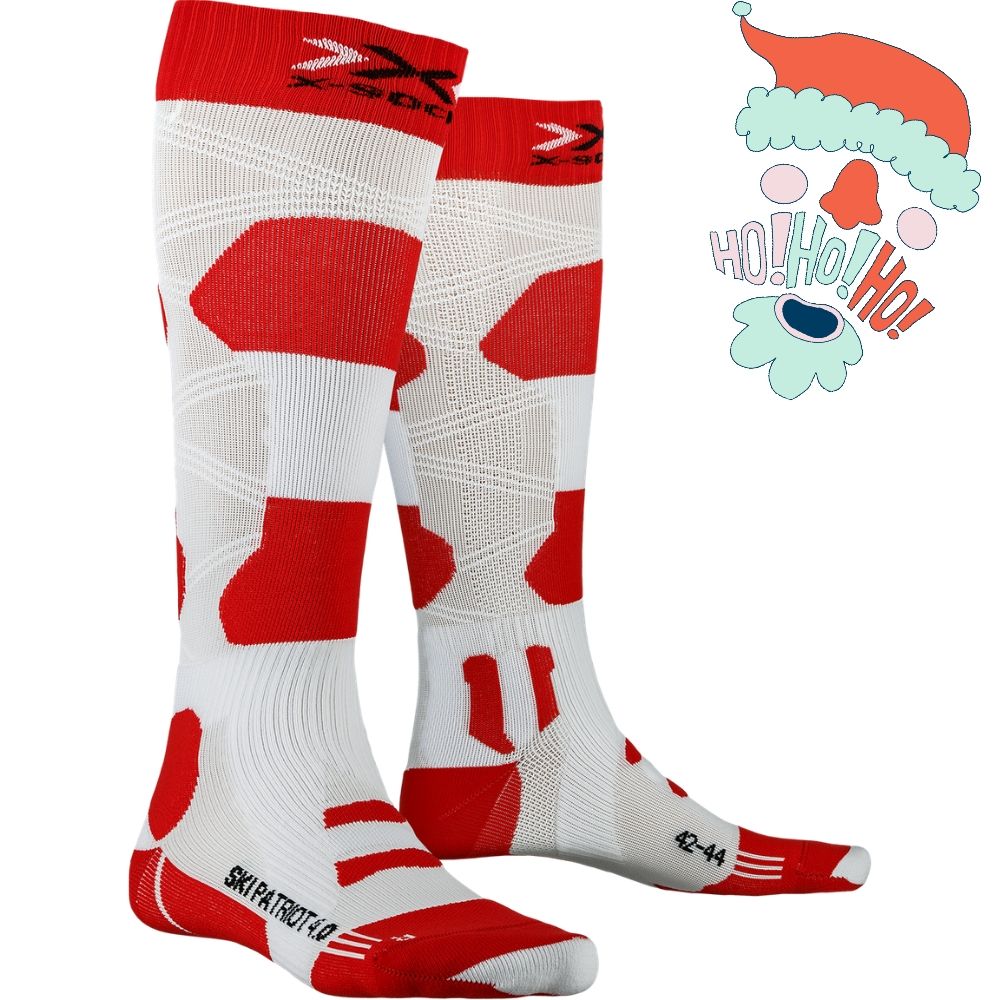 Socks
Yes, we know - socks for Christmas isn't that imaginative. But when it comes to keeping your toes all snuggly in the snow, look no further than X-Socks. They have the amazing ability to "cool when you are sweating and warms if you are freezing", according to Tom. Their merino socks are a great option for a luxe present as this type of wool "does not smell like cotton and synthetics quickly do" according to Mike our Operations Manager. Alternatively, if you know someone who's joining us for
The Ski Week Austria
in March, then X-Socks have the perfect present - ski socks decorated the Austrian flag.
Merino socks: USA | UK
Austrian socks: USA | UK
Ski gifts under $200/£150
Gloves
What could be more perfect presents to open this festive season that a proper pair of gloves? According to our team, you can't go past the cosy hand covers made by those lovely Swedish folk at Hestra. Tom recommends their Army Leather ski gloves or mitts, "these are the best gloves I have bought. Make sure to get the wax to keep them going for years to come." If you want to get your favourite ski or snowboarding fiend a real treat, then
Sabina, our Digital Product Manager
, says go for their deluxe heated gloves, "cause who wants to have cold hands?"
Leather gloves: USA | UK
Leather balm: USA | UK
Heated gloves: USA | UK
Helmet
"Safe is the new cool," says Sabina - and we definitely agree. If you want to buy your skier or snowboarder something as practical as a helmet, then you better make sure that its a stylish one. POC makes helmets for all types of gravity sports, ensuring they are capable of withstanding one impact but multiple. Plus, they look amazing so you can be sure that this will put a huge smile on their face. Our fave is their Auric Cut Backcountry SPIN helmet as it's fully lined, with a detachable google clip and is perfect for on- and off-piste skiing.
Shop now: USA | UK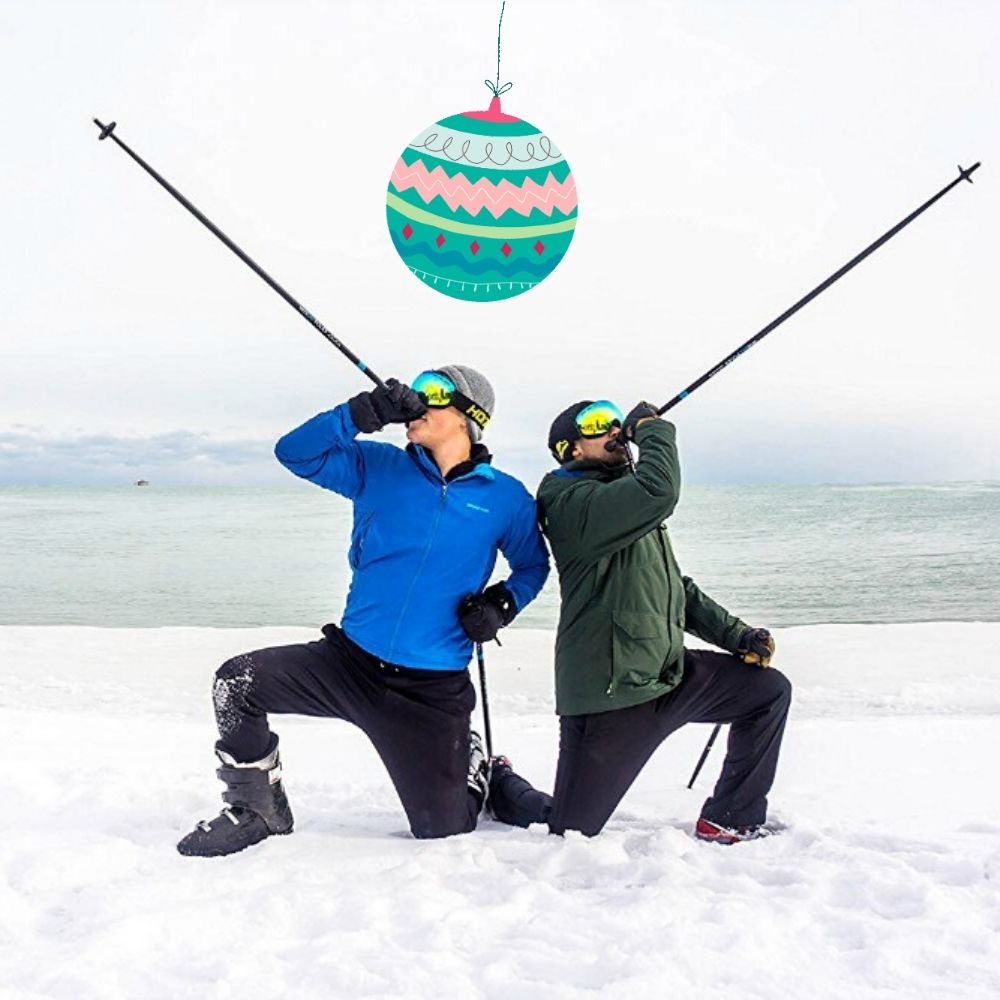 Poles
Our Web Developer, Ondrej
, recommends the cheeky WhiSki Poles for the ski fiend who can't wait for
après-ski
. Crafted from aircraft-grade aluminium, these light and comfortable all-mountain poles each contain a flask inside, so they can add their favourite tipple to celebrate when they are finished skiing (yes, we definitely do not encourage anyone to ski while intoxicated). This fun gift is perfect for anyone who loves a novelty ski gift that is actually genuinely useful product. Every pair of poles come with a collapsible funnel so they can easily add their drink of choice.
Shop now: USA | UK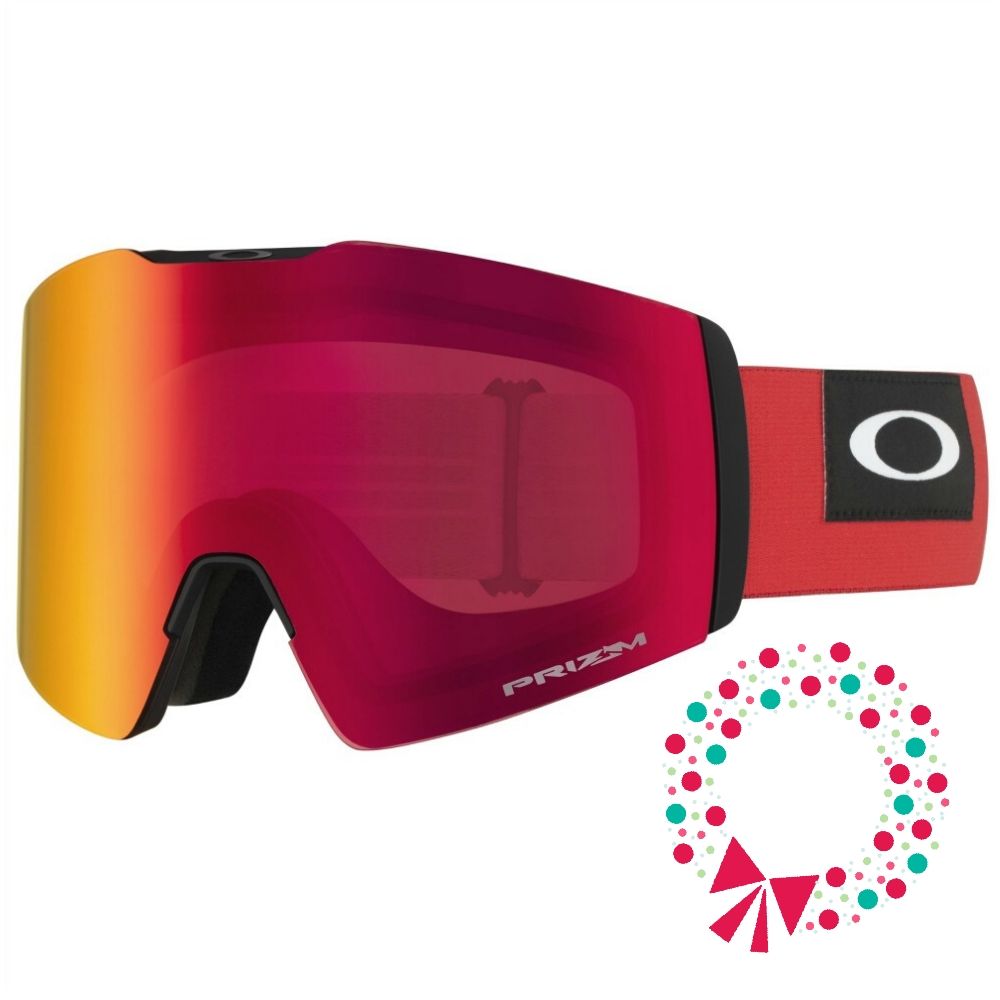 Goggles
"There's no better ski accessory if you want to look fierce," says Sabina. Goggles are also a great gift as they're necessary for pretty much all weather conditions when you're on the slopes, protecting your eyes from wind, cold and the glare from the snow. If you're looking for some goggles that are certified fresh, look no further than Oakley. Stylish and comfortable, they have a huge range of colours. We love these vibrant goggles with Prizm™ lenses, that helps by maximising the contrast to enhance your visibility.
Shop now: USA | UK
Ski gifts over $200/£150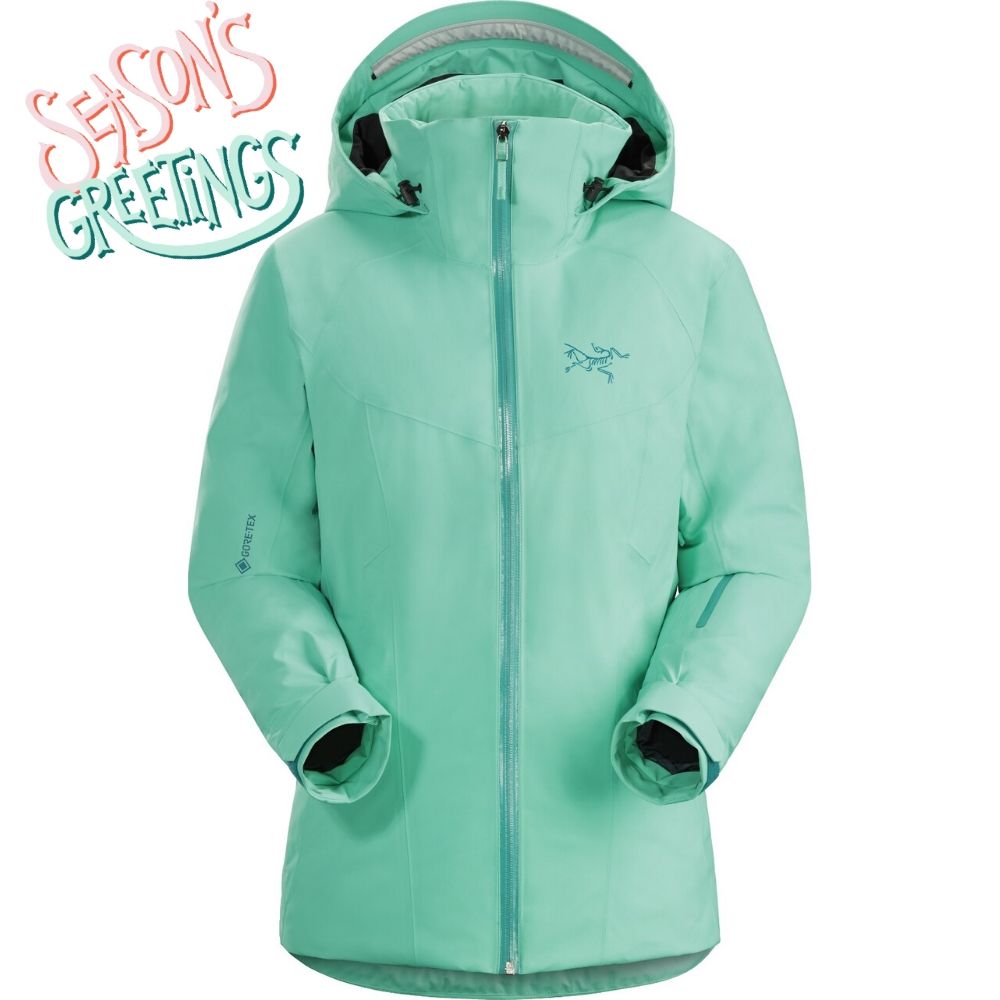 Jacket
Another ski brand that's loved by our team is Arc'teryx. "Their hard shells are great for those who don't need a thick warm jacket," says Sabina. Their jackets are fully insulated GORE-TEX, which makes them not only waterproof but also breathable and tough enough to endure repeated descents in cold conditions. "These jackets are really hard-wearing so when I'm ski touring I don't have to worry about rocks/trees/sharps make holes in the jacket," says Tom.
Shop now: USA | UK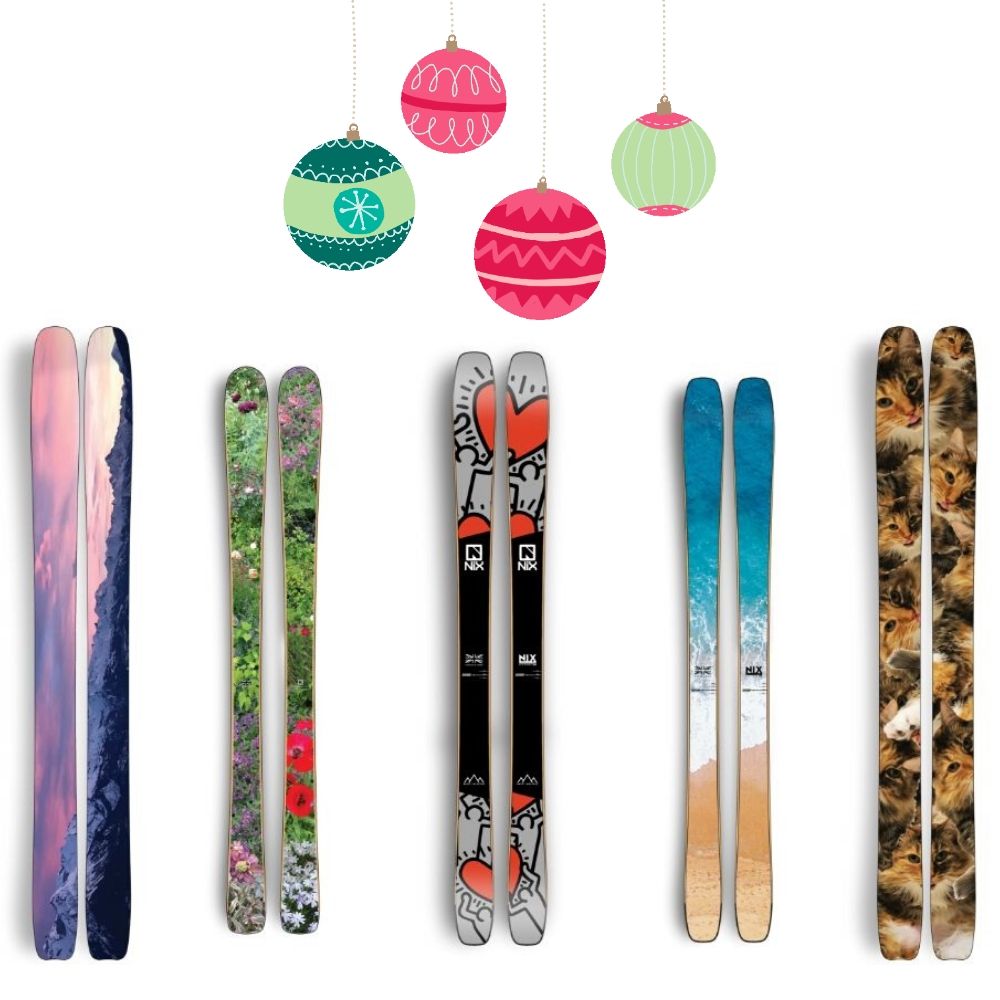 Skis/snowboard
For a gift that really has the WOW factor, you can't go past a bespoke pair of skis or a snowboard from the London-based Nix Snowsports Co. Everything from the shape to the graphics is customised to suit the owner. Tom on our team even has a pair customised with a collage of craft beer labels! The design consultation period plus the four-week build time means these aren't suitable for a last-minute gift idea - unless you want to let the receiver be involved in all the decisions. What powder hound wouldn't want the chance to design their dream skis or snowboard?
Shop now: International
Want to know more about The Ski Week? Discover our dreamy destinations.
Affiliate Disclosure: This blog contains affiliate links for Amazon Services LLC Associates Program, Commission Junction, Awin and other affiliate programs. This means we may earn a small commission if a reader clicks through and makes a purchase. All our recommendations are genuine and are in no way influenced by any advertiser or commercial initiative. By clicking on an affiliate link, you accept that third-party cookies will be set.
Share this post