Ultimate road trip snacks
By Cara Whiteman
Posted on 2nd October 2019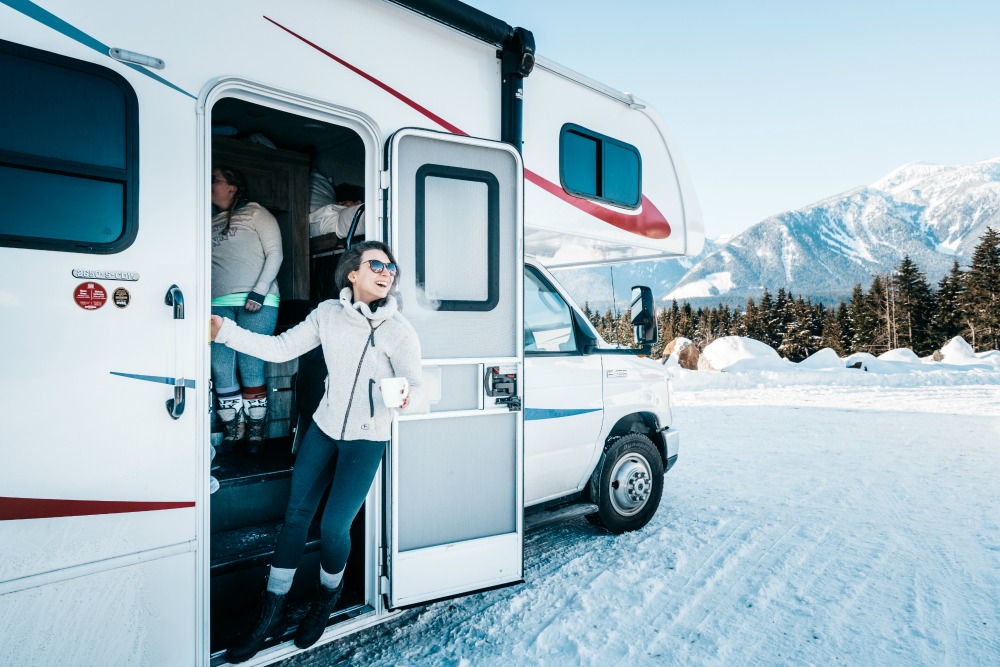 When you're planning an epic road trip - packed with jaw-dropping views and seemingly endless stretches of road - it's easy to forget about one very essential thing: snacks. What's the one thing worse than having a grumbling stomach and no gas stations in sight? When you finally find a place to stop but the food is so greasy or unhealthy that you really wish you had planned ahead. So here's our guide to road trip snacks, with recommendations from some of our favourite travel bloggers on their essential ones to pack plus the ones you should avoid.
If you love road trips, then why not check out our Canadian snow road trip, where you drive a luxurious RV to three different ski resorts in a week!

Healthy road trip snacks
Energy/protein/fruit bars
A classic, easy to pack healthy snacks are bars like these. No matter where you stop, you'll usually be able to find some form of healthy snack bar that is packed with energy or protein. Most of these types of bars are vegan and gluten-free but many contain nuts, so make sure you check the ingredients if you have an allergy.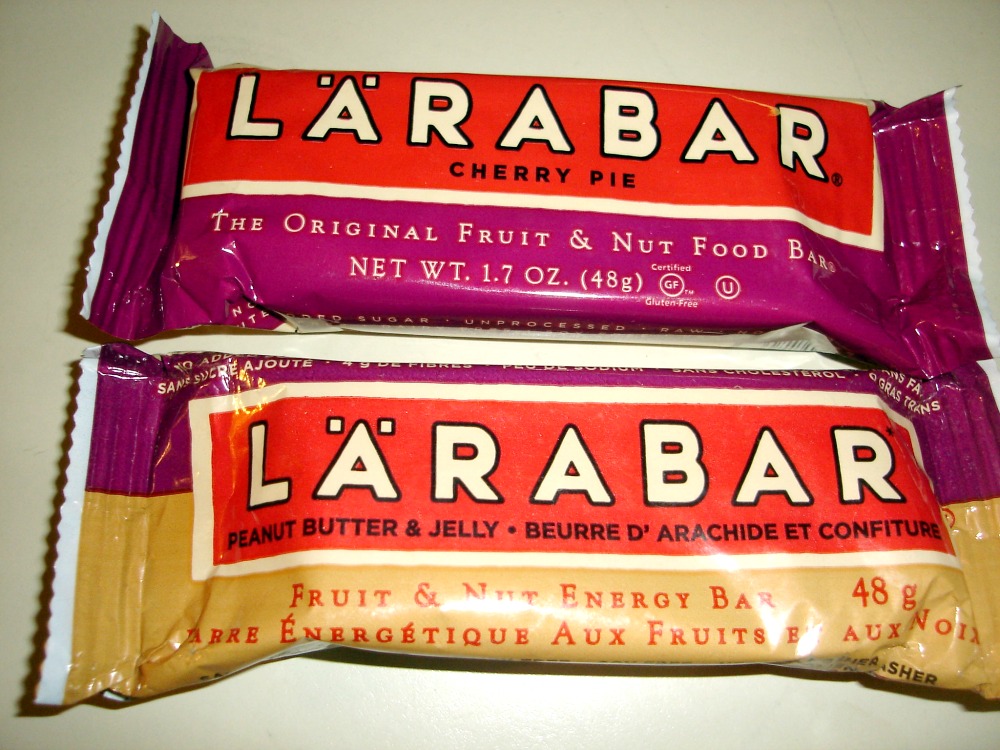 Image credit: Flickr/shoshanah
Travel blogger Dane from
Holiday From Where
, who is currently living the
#vanlife
in the Americas, recommends Larabars. "Travelling across
Canada
and
the US
is a treat in terms of snacks. One of my favourites to take on road trips, especially if hiking is involved, are Larabars. They are just fruit, nuts and spices, sometimes chocolate, which means they taste incredible and are pretty healthy. If they were not so filling, I probably would have eaten half a box at a time".
Nuts
The best thing about snacking on nuts is that not only are there so many different types but there are also so many ways to eat them. From your classic nut mix to sachets of almond or peanut butter and crunchy nut bars, you can mix up your road trip snacks with a whole variety of nuts. Sure, nuts do have a high-fat content but these are mainly unsaturated fat, so they are a great energy source. Watch out for Brazil nuts, cashews and macadamia nuts if you have issues with cholesterol as they are higher in saturated fat, and steer clear of dry-roasted, salted, flavoured or honey-roasted nuts because of the extra salt and sugar.
Image credit: Like A Local Travel
Travel blogger Alex from
Like A Local Travel
, who is currently exploring Indonesia, recommends the classic nut mix. "Nuts are my favourite snack to keep energy levels up and conquer the boredom hunger that comes with long road trips. Plus you can leave it in the car and not worry about it going bad! I always add some dried fruits to sweeten the mix".
Road trip treats
Potato chips
It's hard to resist the lure of the potato chips (or crisps if you're from the UK) when making a food stop. Crunchy, tasty and easy to eat, they are perfect for sharing (or defiantly devouring a pack on your own). You can't pretend that they are healthy for you but as long as you're making sure to eat well while on the road, they make a great treat while driving.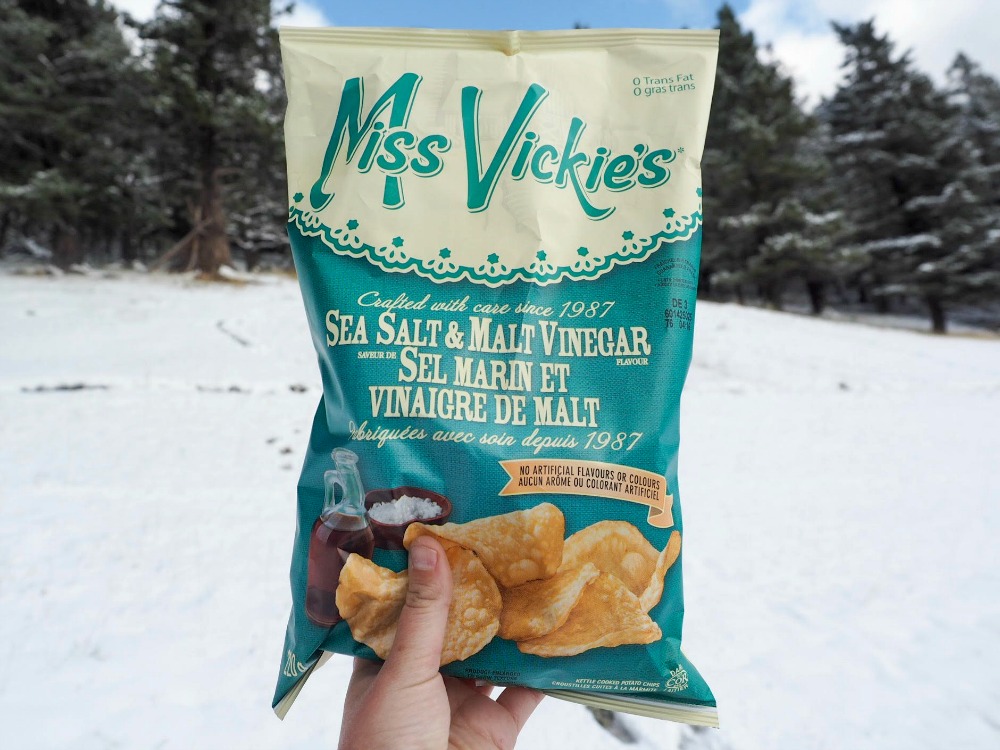 Image credit: Sam Around The World
It's important to pick the right type of potato chips. Nothing too greasy or covered in an excessive amount of flavouring (cheese balls, we're looking at you). Pick something light and simple for an easy road trip treat. Travel blogger (and dual Olympian) Sam from
Sam Around The World
, who is currently living her Canadian snow dream in Banff, recommends Miss Vickie's potato chips. "No road trip snack haul is complete without a big, crispy bag of chips. When it comes to
Canada
, Miss Vickies are my go-to chips and if you're unsure which flavour to pick, always, always choose Sea Salt & Malt Vinegar."
Chocolate
When stocking up on road trip snacks, who doesn't sneak a chocolate bar into their packing? Sometimes, a bit of chocolate is exactly what you need to lift everyone's spirits during a gruelling stretch of a road trip - or as a reward at the end of a long day of driving. Grab a bar, block or share bag (depending on how many people you have in your car, van or RV, right) as a treat for moments like this.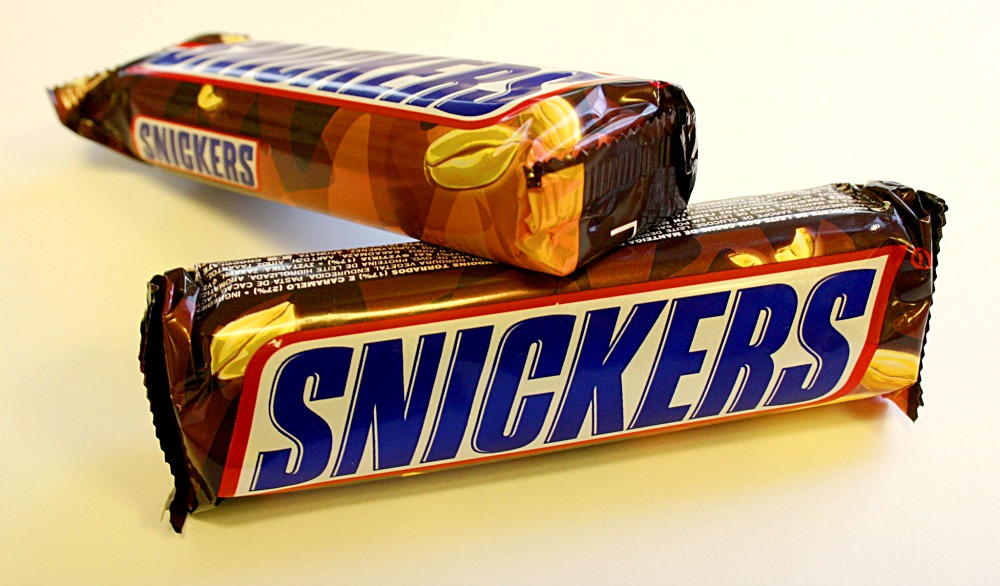 Image credit: Flickr/mamchenkov
Chocolate is a fun way to explore the local treats available if you're driving through a foreign country - but it's also incredibly comforting when you stumble across one of your faves. Travel blogger
Scott Pass
, who loves road tripping around where he lives in Queensland, Australia, recommends a Snickers. "The humble Snickers bar - an underrated, pocket-size, nougat-topped caramel stick of goodness! Oh, and don't forget all those peanuts sprinkled throughout. Is there anything this versatile chocolate bar can't do? Snickers are a must-have on any road trip - no matter the distance".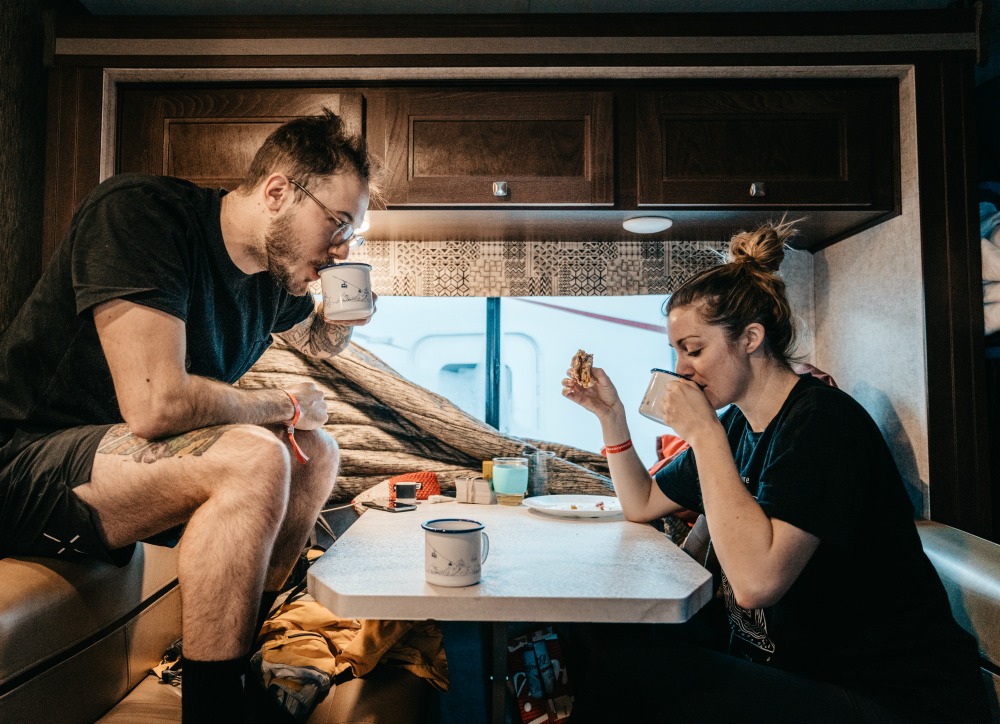 Road trip snacks to avoid
For some people, nothing reminds them more of a childhood road trip than the smell of an egg or tuna sandwich that has sat in the car all day. Yup, can we get a collective 'ewwwwwww'? So a big one to avoid is any foods that have a strong smell. Add to that list anything overly greasy or with a flavouring that lingers on your fingers. The last thing you want is smeary finger marks everywhere or feeling like you have to constantly wipe your hands while also trying to grip the wheel. Anything super salty or sugary will probably mean you'll drink all your water quickly or cause you to peak and crash - neither of which is fun when you're in a car or an RV. Also, it's a very good idea to not just live off unhealthy snacks on your road trip, just in case they upset your stomach. Stick to a balance of healthy ones plus a few treats to keep both you and your digestive system happy on the long journey.
If you love road trips, then why not check out our Canadian snow road trip, where you drive a luxurious RV to three different ski resorts in a week!
Share this post