Our fave tips for your trip to Tokyo
By Cara Whiteman
Posted on 10th December 2019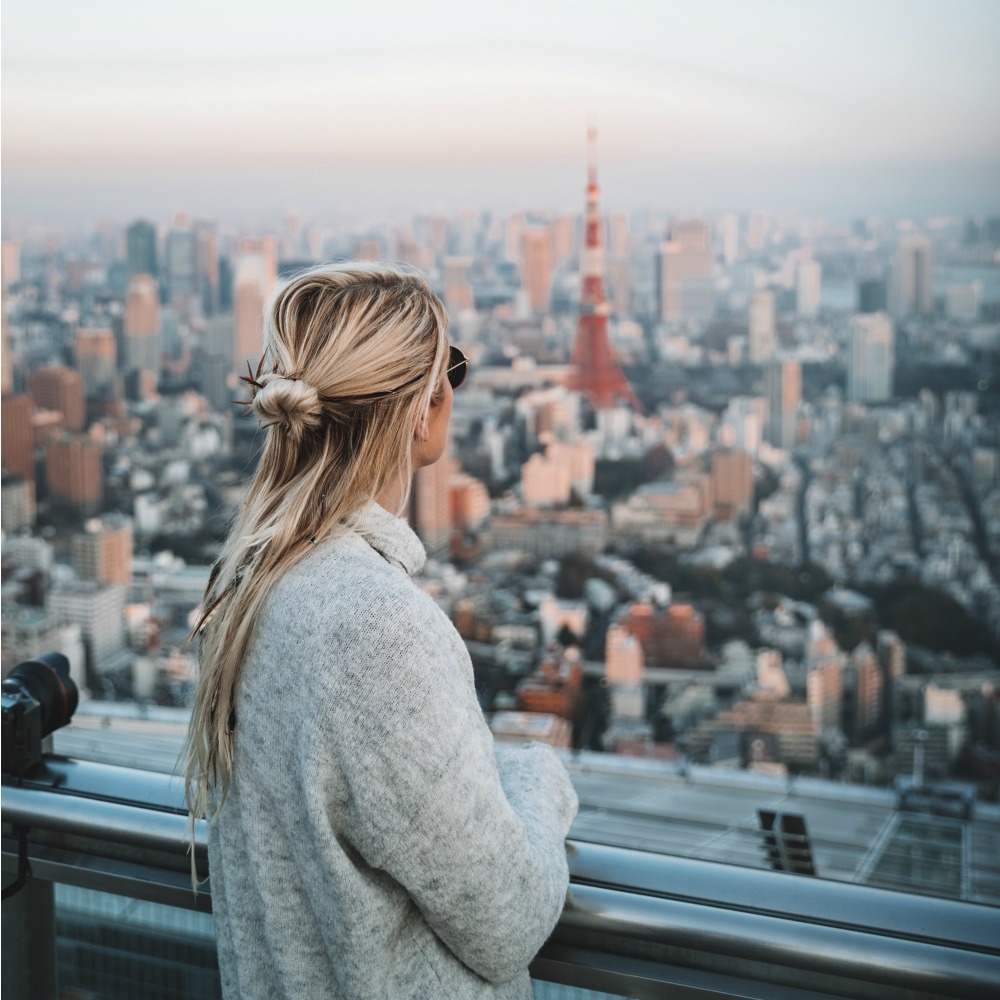 Say what you want about cultural differences, Tokyo is probably the coolest city in the world. It's literally and figuratively poised in the future yet bound by customs of the past, making navigating the Japanese capital a challenging task. But fear not - this guide is packed with all our recommendations for your trip to Tokyo. From talking toilets to monorail sushi, here's how to experience deep cultural immersion done right.
Where to stay in Tokyo
Capsule or pod hotels - where your 'room' is a cosy nook big enough for just a bed - originated in Japan. So if you're yet to experience these space-saving budget hotels then Tokyo is the perfect place to give them a try. One of our favourites is
First Cabin Atagoyama
, which positions you right in the heart of Tokyo. If a capsule is a little claustrophobic for you, pick a hotel in either
Ginza
or
Roppongi
areas instead.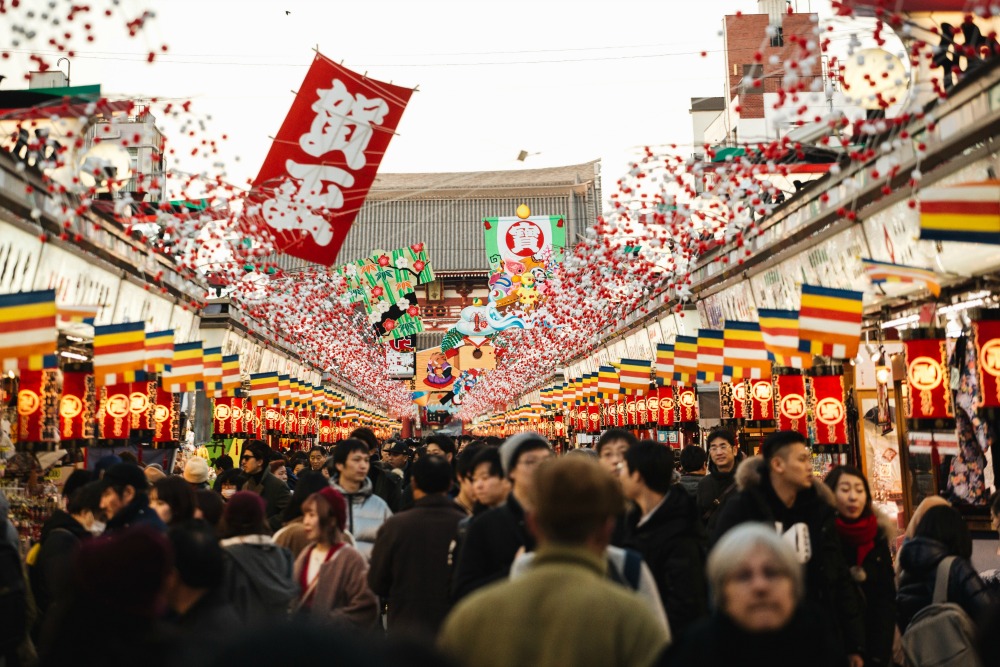 Things to do in Tokyo
Walk over to Ginza shopping district and hop on the metro to Meiji-jingumae station. The Meiji Jingu is a must-see, arguably the most famous Shinto shrine in Tokyo and hidden away from the city in a beautiful park. From here continue over to Takeshita Street in Harajuku to see the crowds and indulge in 'super-kawaii' culture. Lined with boutiques, it's the perfect place to experience the colourful and crazy shopping that this city is renowned for.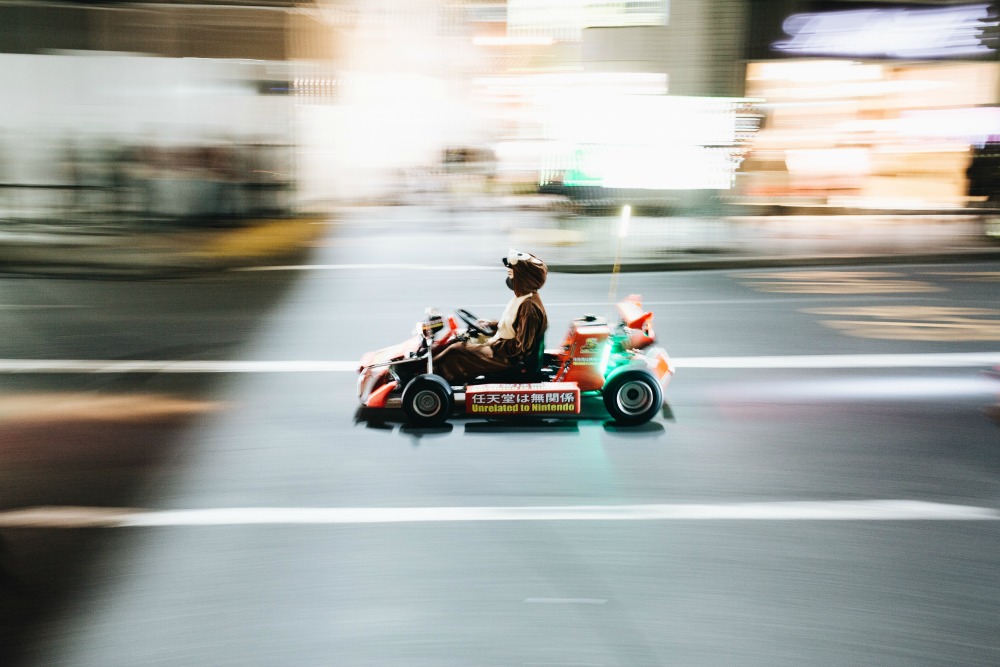 Tokyo is the only city in the world offering real-life Mario Cart. Dress up in Super Mario costumes, pack a bag of bananas and attack the streets of Tokyo. We recommend booking a one hour course that starts in Shibuya.
See their website
for more info and bookings. (Note: You must have a valid international driving license). Head for the Roppongi Hills building at sunset. The Sky Gallery on the 52nd floor is the second-best view of the city, with the majestic Mount Fuji in the background. The best view is from Sky Deck on 53F, an open-air panoramic experience. If you want to go even deeper, pop into one of the exhibitions at the Mori Art Museum within the building. Be aware there can be a queue to get up the tower so be on time to catch the sunset from the top!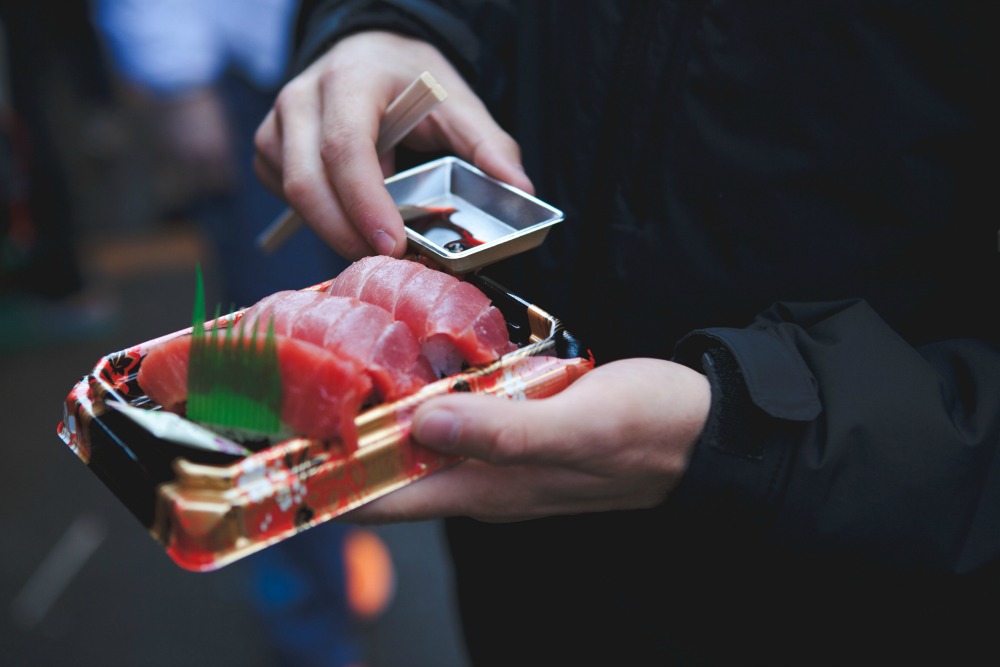 Where to eat in Tokyo
Sushi for breakfast? Of course, you're in Japan. Head straight over to the famous Tsukiji Fish Market, where you'll find the freshest sushi in Japan and a bustling market with anything you can possibly find in the ocean. The tuna auction closed two years ago but the rest of the market (open from 10:00 to 14:00) still remains open and is a must-see. Ramen for lunch is the pro's choice. The vending machine plays a key role in your ordering process, so don't ignore it on the way in. Alternatively, check out real-life monorail sushi at
Genki Sushi
.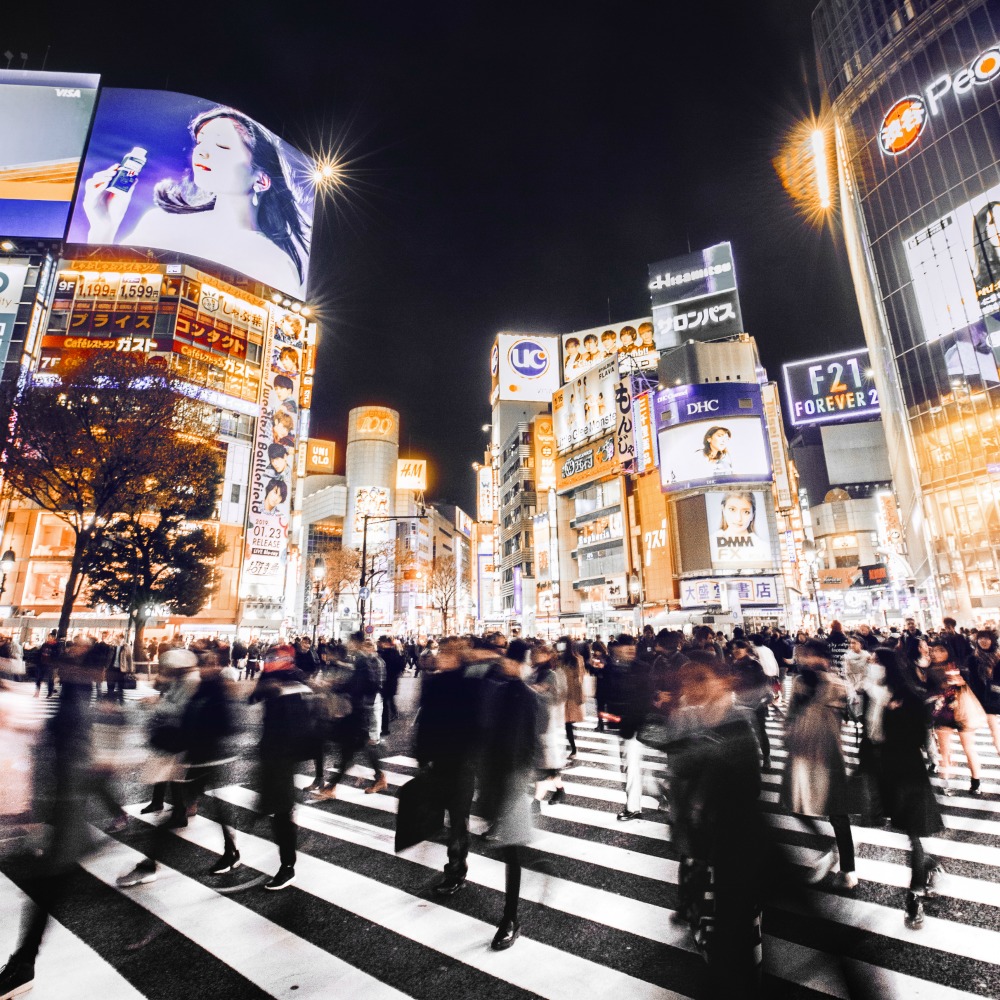 Evening itinerary with TSW
Sunset
Before we all meet at dinner, why not catch the sunset at 17:30 at the Sky Gallery (52nd floor of the Roppongi Hills building). Take in the sights, explore an exhibition or enjoy a cocktail downstairs, then head to dinner nearby.
Dinner
From here on,
TSW
will take the lead 😉 Our restaurant of choice Gonpachi Nishiazabu, which is a short 5-minute walk away from the Sky Gallery. It's also known as 'the Kill Bill restaurant' and, apart from being traditional Japanese in its design, they serve great food. This is our meeting spot for the night and you can choose from the regular
izakaya restaurant
or
sushi restaurant
. We recommend you make your reservation for 20:00 directly with the restaurant well in advance.
Karaoke
That's correct, we're going all in. The sickest karaoke rooms in Tokyo are private to us, so dust off the classics and ready your favourite crowd-pleaser. In this town, power ballads will get you everything. Post-dinner, we'll be hitting the private karaoke rooms at
Raul
at 10pm. This is prepaid for all guests, so all you need to worry about is which song will you sing first?
Affiliate Disclosure: This blog contains affiliate links for Booking.com. This means we may earn a small commission if a reader clicks through and makes a purchase. All our recommendations are genuine and are in no way influenced by any advertiser or commercial initiative. By clicking on an affiliate link, you accept that third-party cookies will be set.
Share this post