5 things you didn't know about TSW Austria
By Cara Whiteman
Posted on 15th October 2019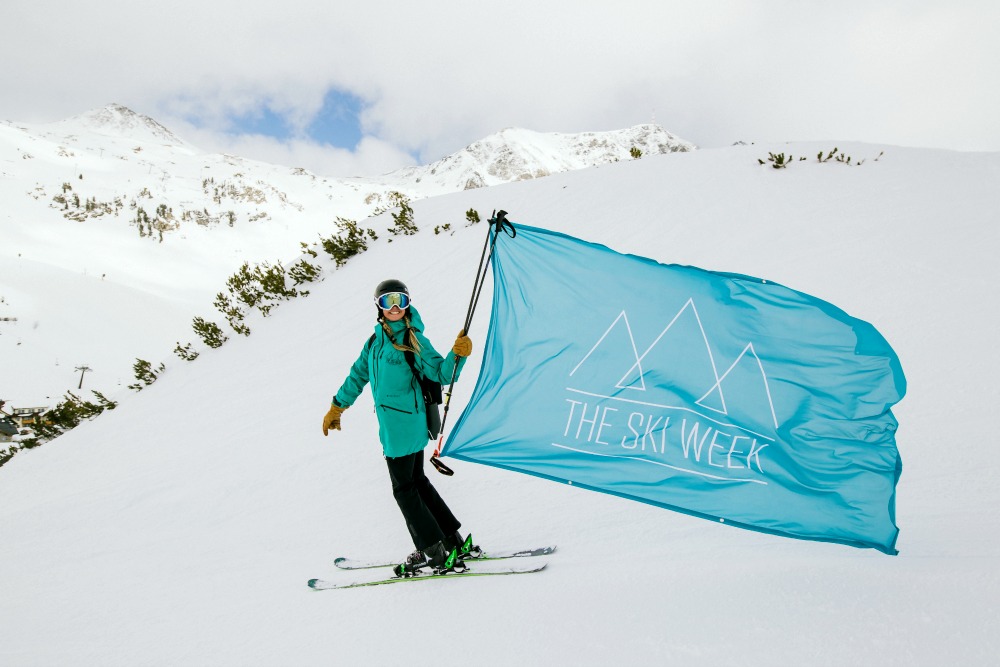 Thinking about joining us for
The Ski Week Austria
? It's our original ski week adventure - packed with unmissable experiences and European mountain traditions and a whole load of snow. Here are five things you probably didn't know about our ultimate Alpine adventure.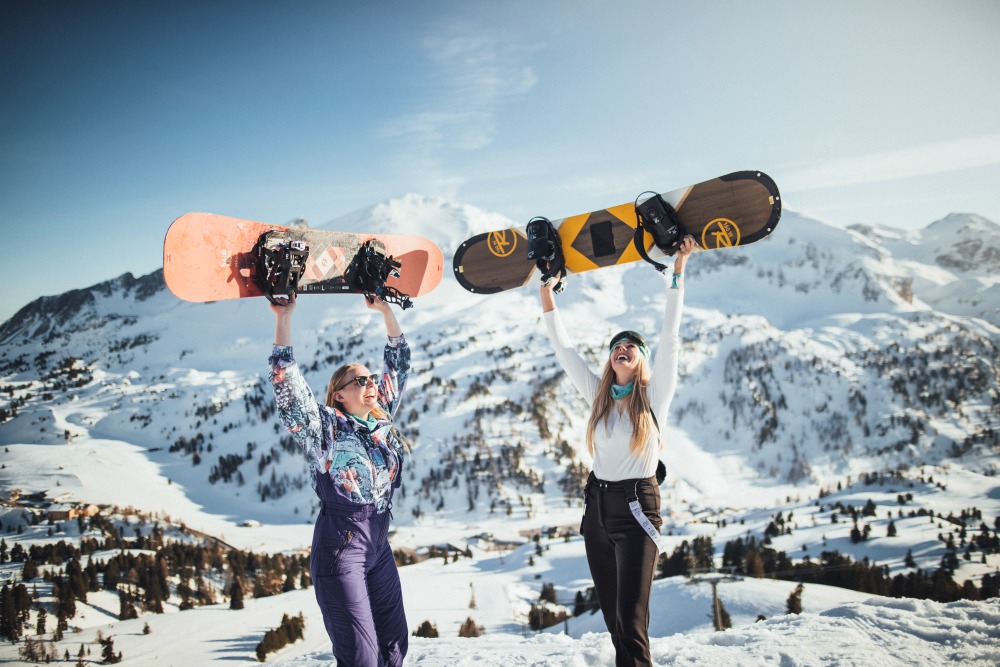 1) You'll be skiing through history
TSW Austria takes place in Obertauern, which is in the Radstädter Tauern mountains near Salzburg. Ski enthusiasts have been coming to Obertauern for 100 years - the first skiers arrived here in 1920 on foot, with their baggage on horse-drawn sleighs. Quite hard to imagine these days with Obertauern's luxurious modern chalets and chair lifts. By the 1950s, skiing had boomed and Obertauern became Austria's most famous winter sports destinations. It's no surprise that The Beatles chose to shoot the wintery ski scenes from their 1965 film
Help!
here. In fact, the Fab Four loved Obertauern so much that they played a secret gig for the locals and skiers during their stay.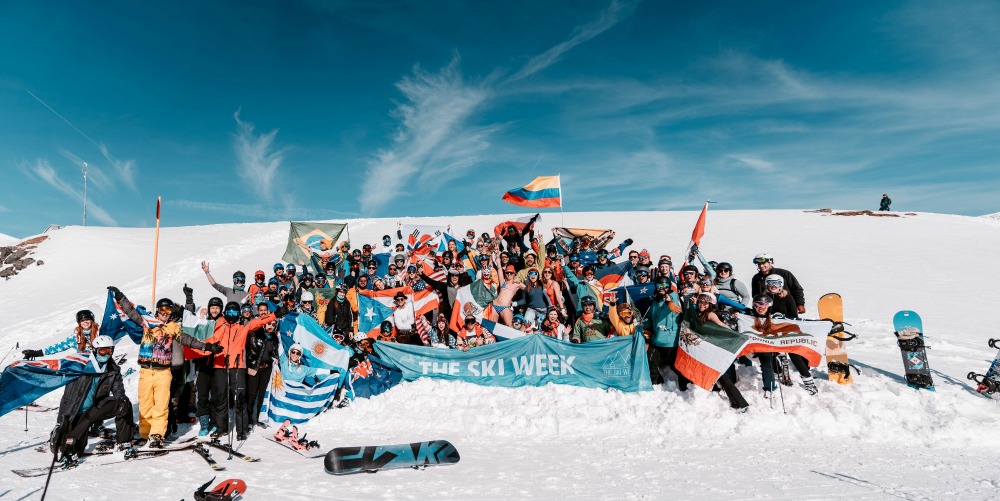 2) It's an international affair
With 270 people joining the party, it's no surprise that TSW Austria attracts people from all over the globe. In fact, we've had skiers, snowboarders and travellers from 40 different nationalities join us over the years - something that we think is truly worth celebrating. It's why we always do the Parade of Nations as part of TSW, where everyone meets at the top of the mountain with their flag. Skiing down together with a multitude of colourful flags flying is an amazing sight - and the perfect way to embrace the diverse range of friends we've made that week.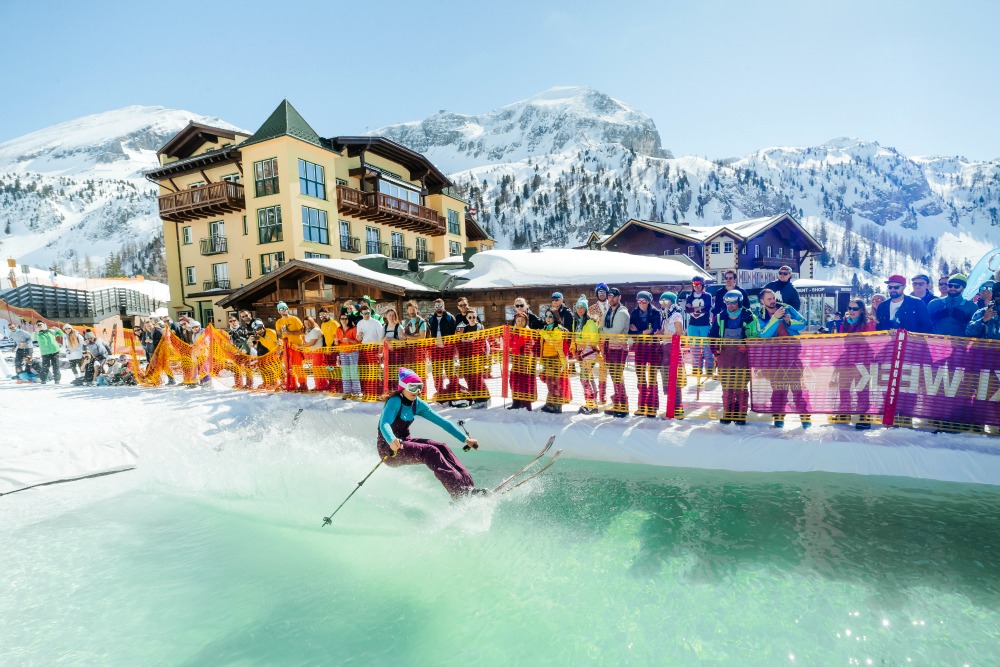 3) You'll develop your 'snowcabulary'
Ever heard of skijoring? Pond skimming? Snow kiting? Hammerschlagen? No? Well, get ready to enhance your 'snowcabulary' as we throw a whole host of fun activities your way with some very interesting names. The name skijoring is actually derived from the Norwegian word
skikjøring
, which means 'ski driving' - but with horses. Imagine being pulled along through the snow at speed by a steed? It's definitely one wild ride. If kitesurfing is your thing, then you'll love snow kiting, which allows you to ski or snowboard uphill. Pond skimming is one of TSW Austria's most legendary events, a competition of great skill and ample fun. Can you ski across a pond? You'll have to take part to find out. Meanwhile, hammerschlagen is the original axe-throwing drinking game from the Alpine après-ski.
4) You'll party with altitude
Speaking of après-ski, you'll never experience one quite like we do it at TSW Austria. Perhaps that's because we know it's all about location. Kringsalm, home to our original après-ski party, is situated 1,800 metres above sea level, with an open-air dance floor you ski up to. Plus, there's a hidden sound system that surrounds you on all three sides and an incredible view over Obertauern valley. At an even higher altitude is Edelweiss - a fortress-like après-ski destination that you can only reach on skis. Just take a moment to think about what it will be like to try to get home... But you won't be thinking about that as you're hitting the dance floor. It has been specially built so you can keep your ski boots on while you're showing your finest moves to the tunes pumping out of their world-class sound system.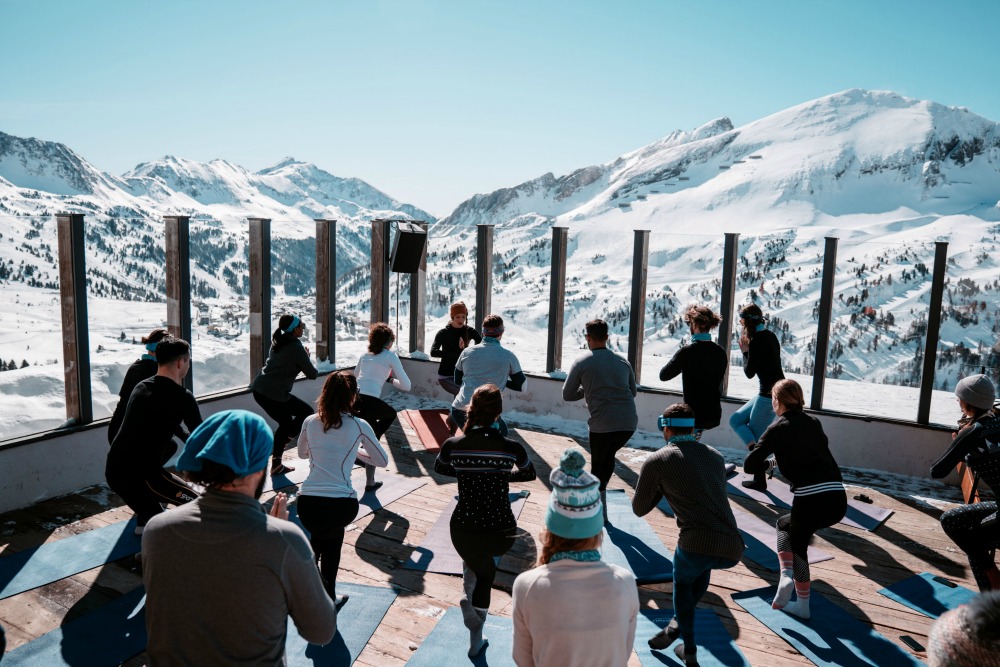 5) You'll find your balance on a mountain top
We know it's important to take care of yourself when you're hitting the slopes all day and then dancing all night. The sleep + eat + stretch formula is key to getting the most out of TSW Austria (and make sure you don't need another holiday afterwards). Start each day fresh with one of our pre-ski yoga sessions to make sure you're all warmed up for the slopes. Plus, you'll be starting your day in a seriously amazing place. Catch the first chairlift to the top of the mountain to be guided through a morning yoga session on a sundeck with a panoramic view of the valley. Wouldn't it be great to start every day of your life like this?
Now you're in the know, join us for The Ski Week Austria!
Share this post