A day on our Canada road trip
By Cara Whiteman
Posted on 24th September 2019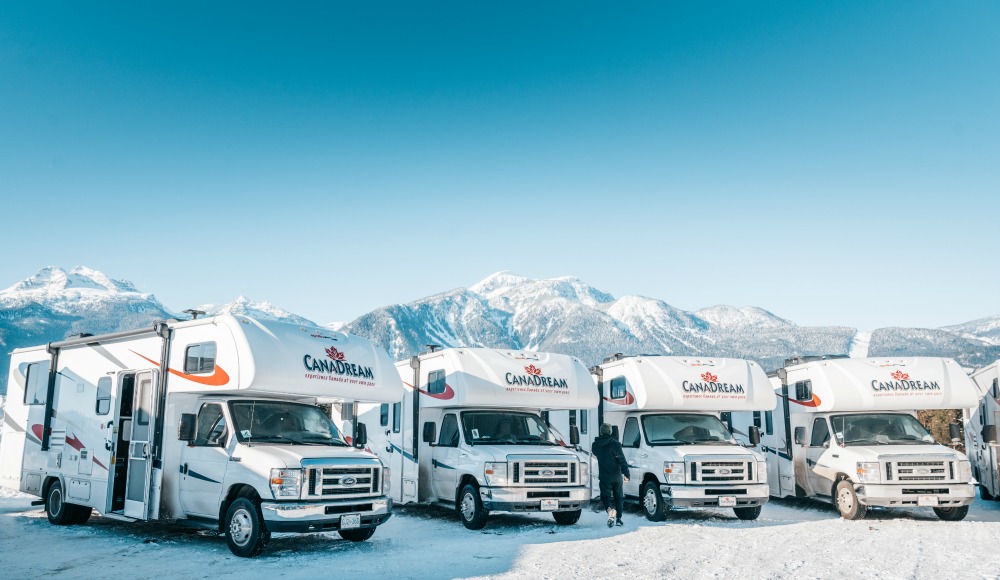 How much do we pack into our seven-day Canada road trip? Well, you only have to check out
The Ski Week itinerary
to see what you can experience. From skiing at three awesome resorts to line-dancing, ice hockey, hot tubs and campfire chats, it's pretty crazy how much you can do in a week. But instead of overwhelming you with all the details, how about we give you a taste of what one day of the road trip is like? With no such thing as a 'typical' day (as every second of this trip is unique), let's carve our way through day three, which takes you from Big White along the 'Powder Highway' to Revelstoke. Buckle up though, as this is one hell of a ride!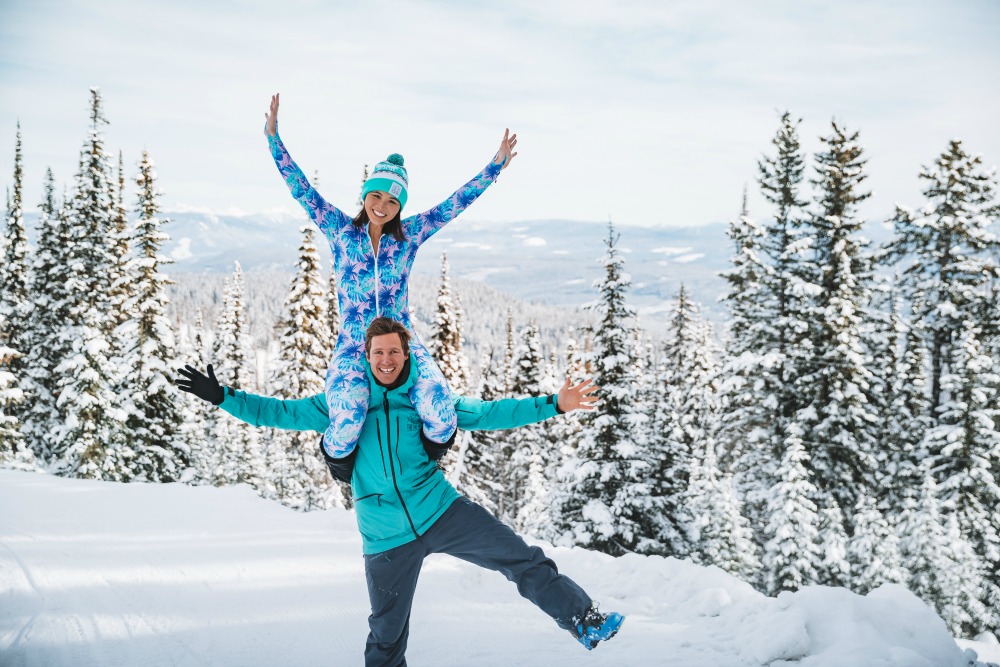 Morning
Wake up all cosy in your luxurious RV. Even though it's icy outside, you'll be toasty inside with your ski van's powerful heating system, keeping you as warm as 25°C (77°F) overnight. Plus, with your inbuilt bathroom and kitchen, you don't even have to step outside until you're ready to face the day. But rub that sleep from your eyes and get out there as it's your last chance to ski Big White.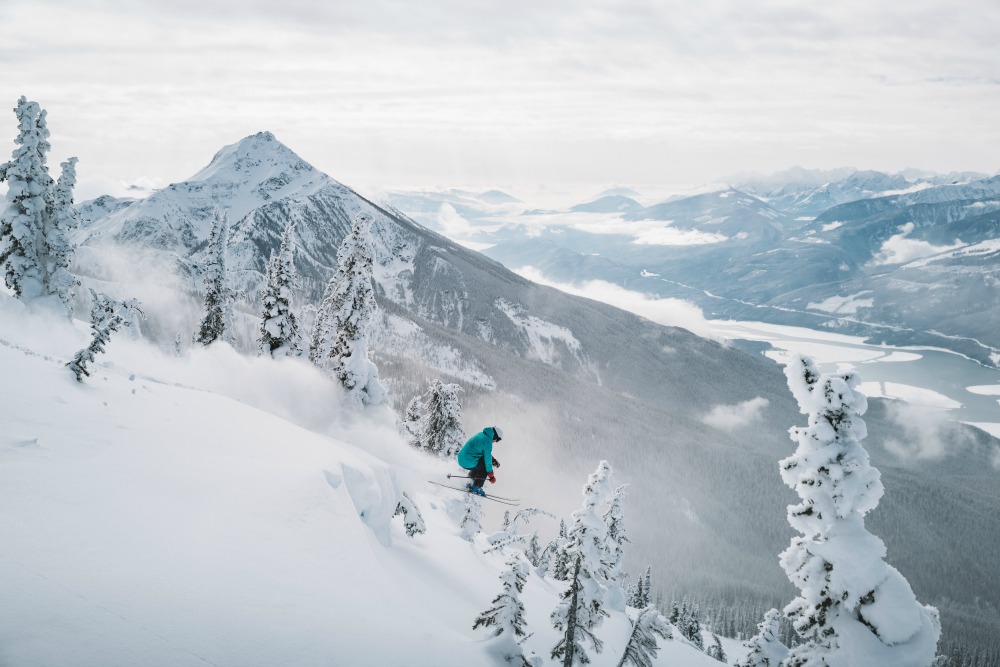 As an early riser, you'll be rewarded with 'freshies' (first tracks) of untouched powder or perfectly groomed corduroy to feast your skis upon. Be first in line for Big White's Ridge Rocket Express Chair, which will elevate you to 6,873 ft (2,095m). You won't need coffee with views like this.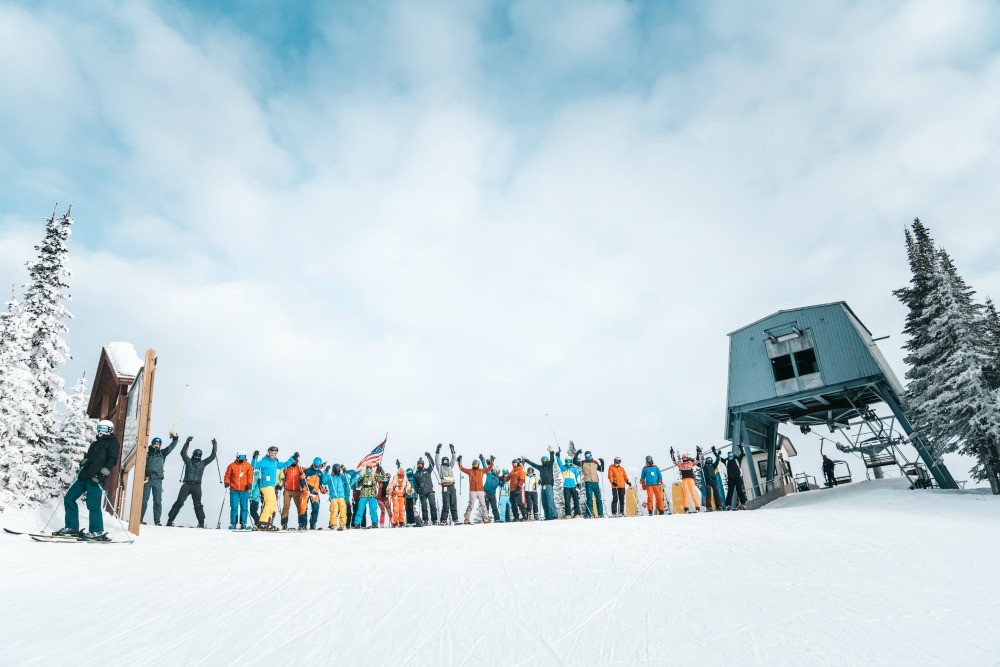 Afternoon
After you've spent the morning enjoying the slopes at Big White, it's time to say goodbye. Thankfully, you and your crew have a spacious RV to take you on the journey. Take the wheel or chill in the back as you make your way along the Powder Highway to the next ski resort on your list: Revelstoke.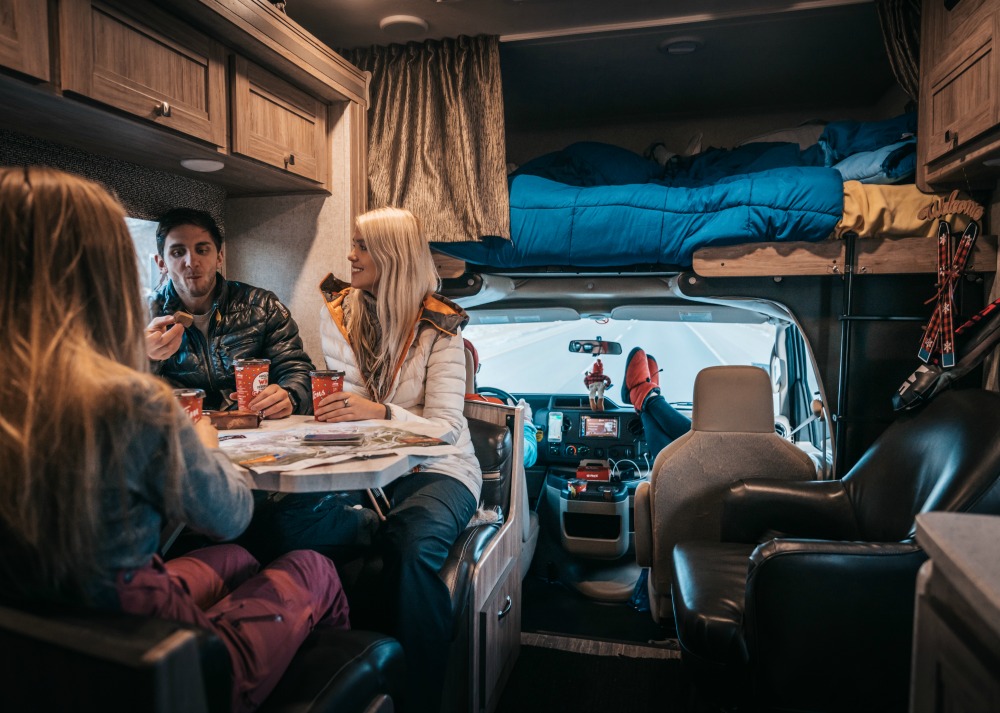 Depending on the weather, the drive will take you about three hours. It's the perfect time to warm up after your morning on the slopes and rest any aching limbs. Plus, you won't believe the spectacular views along the way, as Canada turns out some of it's most stunning alpine panoramas for your viewing pleasure.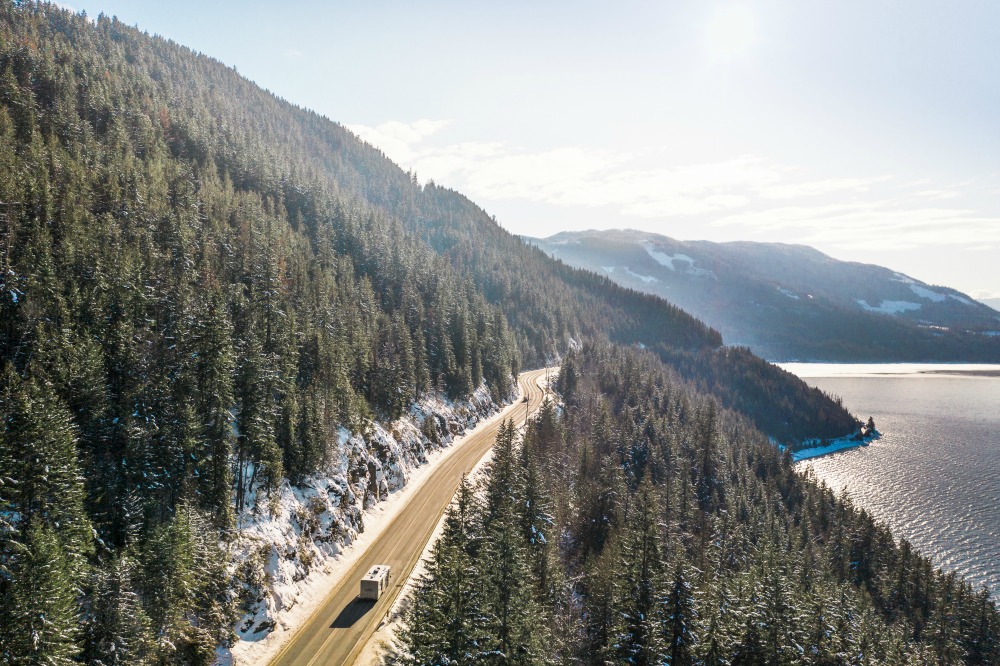 Evening
Welcome to Revelstoke! As you arrive, you'll park your RV up with everyone else - but in a circle formation. Yes, that's right, tonight is the infamous RV Circle Raft party. We nabbed the idea from our sister experience,
The Yacht Week
, as the perfect way to set the scene for an epic party.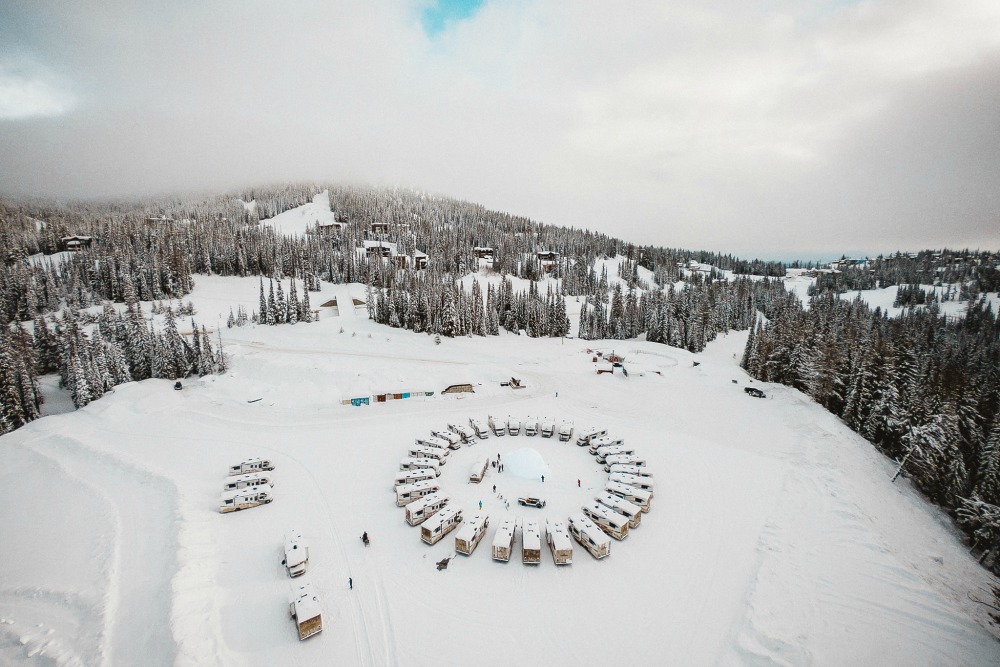 To warm you up while you party outside, we've organised a taco truck for the evening, so you can make the night as spicy as you like. Plus, there's a DJ and a campfire so you can create heat whichever way you prefer - by throwing some shapes in the snow or having a good chat by the fire.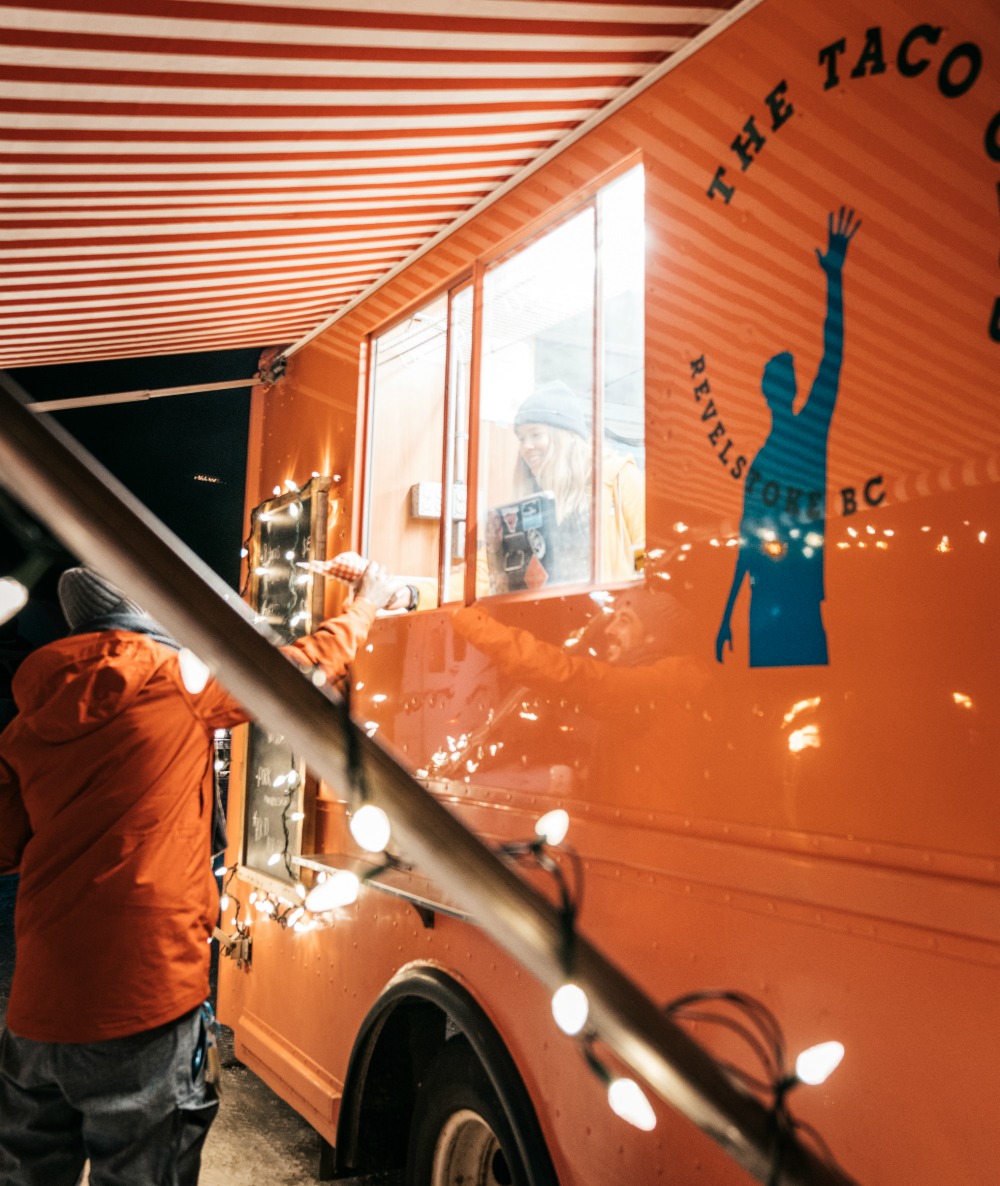 It's the perfect way to wrap up an amazing day in two ski destinations. Spoiler alert: tomorrow you have another epic line-up with a new resort to ski, a hotel stay, hot tubs, and a mountain banquet. Better get some sleep, right?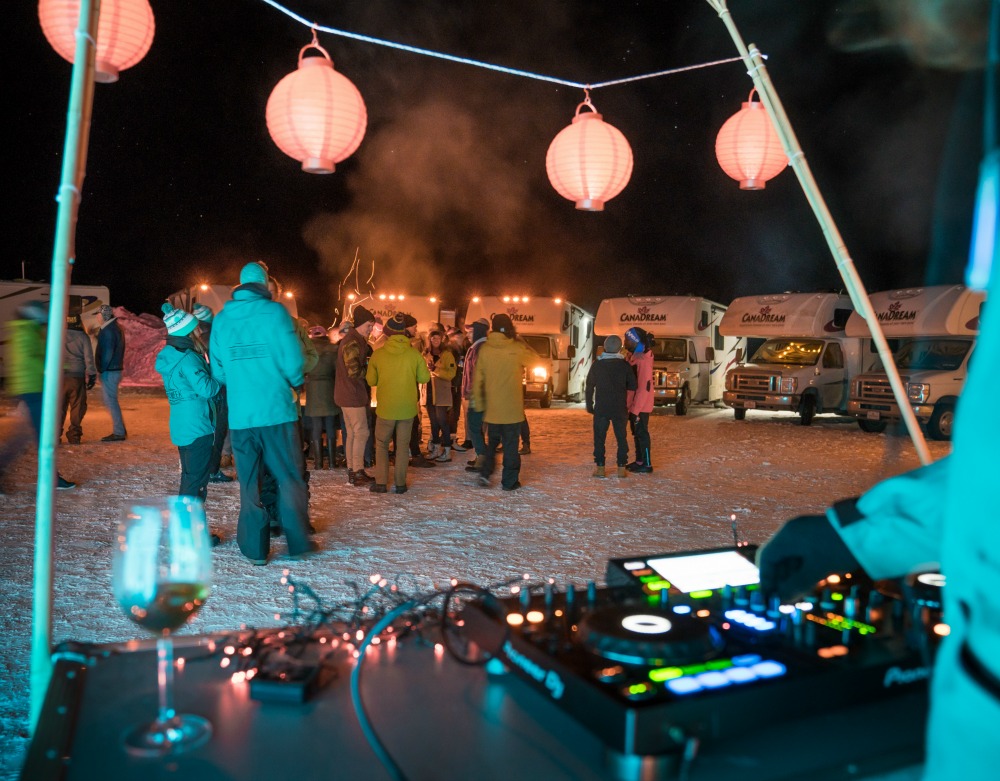 Sound like your dream holiday? Take a look at the epic seven-day snowsports itinerary for our Canada road trip.

Share this post